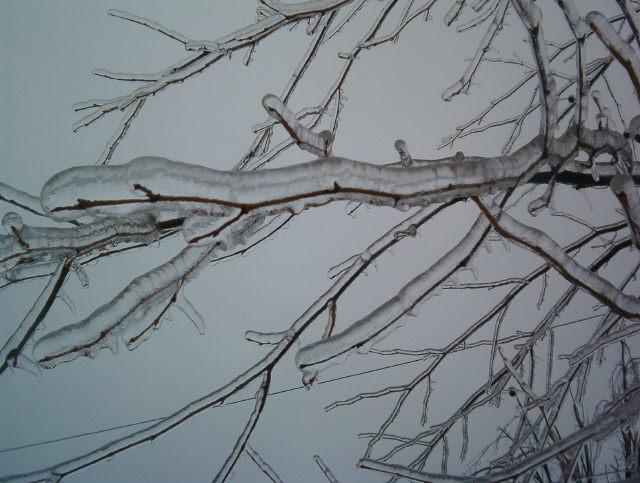 Photo: 2003 Ice Storm in Gallia County, Ohio.
When we talk about a Winter Weather Advisory, Winter Storm Watch or Winter Storm Warning, do you know what they mean?
Shelly in Oak Hill, WV (where I spent more than three years forecasting in that TV market, Oak Hill-Beckley-Bluefield) sent me a question recently. She wants me to go over the different winter weather advisory definitions.
The National Weather Service issues these advisories, watches and warnings. Here are the definitions from the National Weather Service.
Winter Weather Advisory: Means that wintry weather is expected to complicate normal day to day life. While caution is needed, conditions are not expected to be life threatening. Only light amounts of snow and or ice is expected.
Watches: A watch is issued when the development of severe winter weather such as significant ice and or snow accumulation is expected in the next 12 to 36 hours. It is designed to give people advance notice of the impending hazardous weather. Confidence in the occurrence of severe winter weather is growing.
Warnings: A warning is issued when there is a high probability of severe winter weather occurring such as significant ice and or snow accumulation within the next 24 hours. When a warning is issued, there's a high confidence that the winter weather event will occur.
Blizzard Warning: Issued for winter storms with sustained winds or frequent gusts 35 mph or greater and considerable falling and or blowing snow reducing visibilities to 1/4 mile or less. These conditions should last for at least 3 hours.
It's important to stay on top of the latest forecast by watching it on WSAZ and myZtv, WSAZ.com, sign up for our personal First Warning Weather e-mail service where you can get the latest First Warning Forecast in your e-mail inbox including watches and warnings for your area. Here's the link to subscribe, it's FREE! http://www.wsaz.com/personalforecast
If you have a weather related question e-mail me at josh.fitzpatrick@wsaz.com or post it in a comment and I'll answer it here on my Ask Josh blog and or on my Ask Josh segment airing during the 5 O'clock hour every other Wednesday on WSAZ NewsChannel 3.
Thanks for reading!