I received a question recently from a viewer and blog reader, Amanda Dent who asks: "Hello I was just wondering what really causes rain? I know it is water evaporated from the ground but how does it get to the clouds then fall right back down? Thank You and would you send a shoutout to me someone please i watch you everytime your on:)"
Well Amanda, here's your shoutout and answer to your question!
Precipitation in the form of rain or snow occurs when particles of water or ice are large enough to reach the ground. The chief difference between a cloud drop and a rain drop is size. A typical rain drop has a volume that is more than a million times that of a cloud drop. Thus it takes many cloud droplets to make up a single raindrop. Raindrops can be produced by the collision and merging of cloud droplets. Collisions take place because the terminal velocity (I know fancy term) of a water drop increases as its size increases, over the normal size range of cloud droplets and raindrops. Large droplets fall faster then collide with and merge with smaller ones. When two rain droplets merge, "coalescence" has taken place. As a result of coalescence, the large drops can grow fairly rapidly.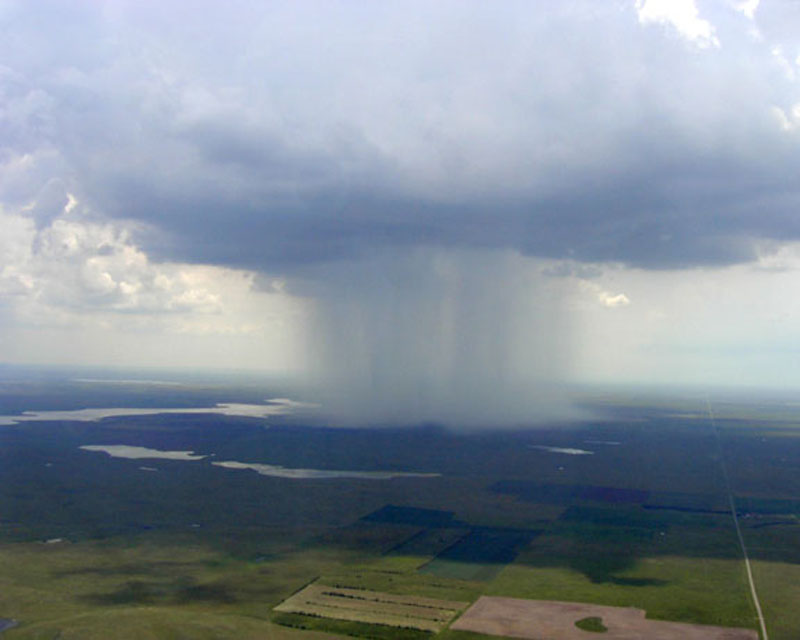 Raindrops are also produced by the melting of ice crystals, snowflakes, and other frozen particles. When ice crystals exist in the presence of "supercooled" water droplets in subfreezing air, the crystals grow as the droplets evaporate. There is a pressure force driving the water molecules from the water to the ice, resulting in a rapid growth of ice crystals in the presence of liquid cloud droplets.
If you have a weather related question email me at josh.fitzpatrick@wsaz.com, follow me on Twitter: twitter.com/weatherjoshfitz and or join my facebook page: http://www.facebook.com/pages/Josh-Fitzpatrick-fan-page/362878134573
Thanks for reading and post your comments below.