Most snowflakes looks like the one shown below.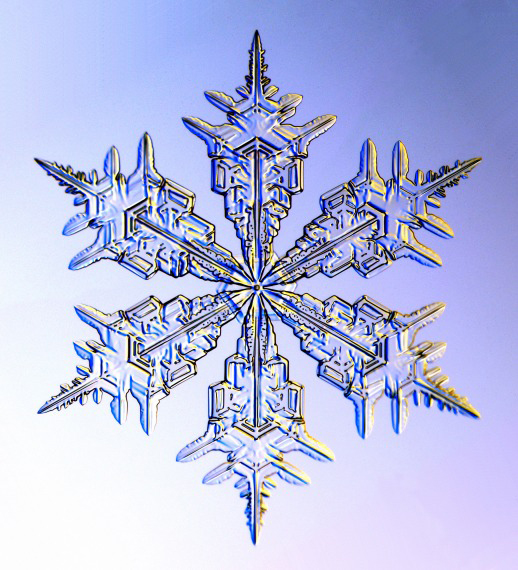 Pictured above is an actual photo of a snowflake under a microscope. They're hexagonal but no two are exactly alike. Think of them like finger prints. They look similar but the differences in temperature and moisture causes them to all look a little different as they form and fall from the clouds to the ground.
On Friday many of you saw some different looking snowflakes.
Travis Gibson sent me a photo on Twitter: @WSAZJoshFitz, of what we call snow needles.
Here's a picture I took of them on my car.
Snow Needles are slender, columnar ice crystals that grow when the temperature is around 23 degrees in the lower levels of the atmosphere and below zero high up. On your sleeve these snowflakes look like small bits of white hair.
One of the amazing things about snow crystals is that their growth changes from thin, flat plates to long, slender needles when the temperature changes by just a few degrees. Why this happens remains something of a scientific mystery.
For more on snowflakes click on a previous blog I wrote recently: www.wsaz.com/blogs/askjosh/Ask_Josh_Fitzpatrick_Are_All_Snowflakes_Different___184671101.html
Did you see them? Post your comments below.
Like my Facebook page and follow my latest updates: facebook.com/joshfitzwsaz
Twitter: twitter.com/wsazjoshfitz