When light enters snow it's quickly scattered by a zillion ice crystals and air pockets. Most of the light comes bouncing right back out of the snow. What little light is absorbed by snow is absorbed equally over the wavelengths of visible light thus giving snow its white appearance. So while many natural objects get their blue, red and yellow colors from absorbing light, snow is stuck with its white shade because it reflects light.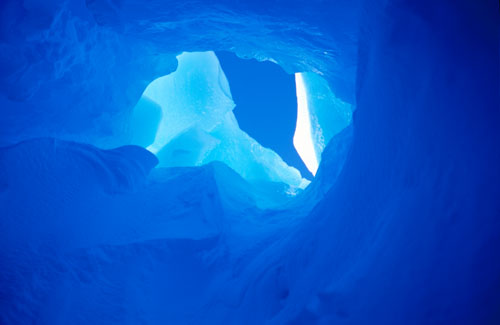 There can be different colors of snow! If the snow is deep and has a lot of moisture content, it'll appear blue. In some cases, impurities in snow are what cause it to appear a different color. For instance, algae can grow on snow making it appear more red, orange, or green. Dirt and debris near a road can make snow appear gray or black. I call dirty snow, "snirt." and finally, do we really need to talk about yellow snow? I didn't think so...
Please join my WSAZ Facebook Page: www.facebook.com/pages/Josh-Fitzpatrick-fan-page/362878134573
Follow me on Twitter: twitter.com/weatherjoshfitz
If you have a weather related question or comment, please post it in the comment section below.
Thanks for reading!