Have you seen the incredible images from Phoenix, AZ of that massive sandstorm July 6th? If not here's a couple photos.
Sandstorms, also called duststorms, are caused by strong winds blowing over loose soil or sand and picking up so much of that material that visibility is greatly reduced. The widespread abundance of loose sand in deserts, like in Arizona, makes them the most common locations for sandstorms to form.

In desert regions at certain times of the year, sandstorms become more frequent because the strong heating of the air over the desert causes the lower atmosphere to become unstable. This instability mixes strong winds in the middle atmosphere downward to the surface, producing stronger winds at the surface.
Sandstorms are notorious for getting sand into equipment, houses and just about every nook and cranny of everything. The abrasive characteristics of the sand can be harmful to machinery and cars
.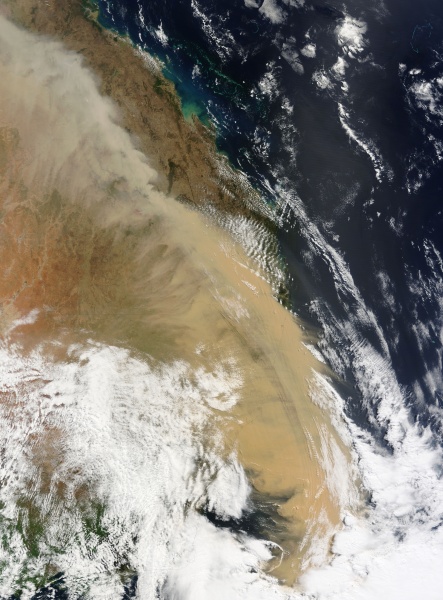 Pictured above is a snapshot from a satellite showing a sandstorm blowing over Sydney in Australia.
Sandstorms were common during the dust bowl days of the 1930s over the Great Plains after a prolonged, severe drought and poor farming techniquies. Many locals called these sandstorms a "black blizzard."
Keep those great questions coming. Post them below in the comment section.
Look me up on Facebook and Twitter.
Thanks for reading!