Good Tuesday morning everyone!
As expected, yesterday's drizzle was inconsequential, but we will have a catch-22 set-up for the tri-state this morning: Whoever clears out the most will be the best candidate for fog in the morning, while those who hang onto the clouds will see less fog. Either way, I wouldn't expect to get out of the gates with sunshine. The second-half of the day looks pretty good though, with dry skies and highs in the 70s.
Our next storm system is already moving into the Ohio Valley, and will make it's approach near or after sunset. There's a shot at a few stray showers on the initial visit with the leading warm front, but most of the rain comes in with the main system. It's now looking more and more like we'll get a 1-2 punch out of it, as the energy aloft gets broken into two pieces. Here's the GFS on the set-up:
I like how the models are catching this, because it permits some simple(ish) explanation. The 500mb chart on the left models the atmosphere at about the 16,000ft. leve, and mainly concerns itself with where the 'vorticity' is at in the sky. "Vorticity" represents the amount of extra twisting that goes on in the sky, which instigates weather at the surface and can combine and split apart like bubbles of water. As you can see above, the thread of vorticity is split into two main pulses, each one rotating through the wind flow (follow the black lines from left-to-right). Much like if it were roller-derby, they will enhance the weather at the surfae. Notice on the right-hand map the northern piece of energy feeding our low pressure core, while the piece in the southwest encouraging showers that aren't seemingly part of any surface system. This is a good example as to how the "weather" aloft can govern what's going on at the surface, and how important it is for meteorologists to keep tabs of all levels when making a forecast.
The NAM is also picking up on this now (it wasn't yesterday), and look what it is projecting for the midweek period:
The cold front comes through Wednesday afternoon, then after a little break, at the end of the day Thursday features that next pulse of energy. Hopefully we can just keep it to the overnight hours so that no one's outdoor activities get wet, but do not be surprised to see that second round of showers.
Overall, it's not a worrisome amount of rain, but good enough for those newly seeded lawns out there:
HPC - Projected Rainfall - Wednesday thru Friday
So get those outdoor chores done today-- as you see on the 7-day below, those coats will be coming out soon enough!
Regional Radar/Satellite with Warnings Tracking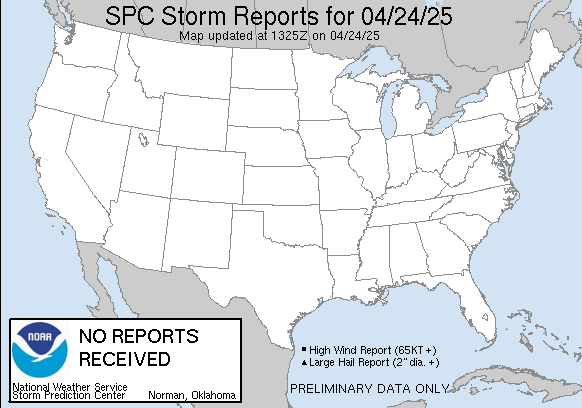 Have a great day everyone!
-B
Facebook: www.facebook.com/BrandonButcherWeather
Twitter: www.twitter.com/WSAZBrandon