Updates Below (most recent 4:00pm)
A good Tuesday morning to one and all.
Lots of rain yesterday, sparking flash flood warnings and the like. Areas that got more than 1.5" were affected the most.
Today features the departure of the first batch of rain and then a lull before the next round. Here's the NAM model with the details:
The lingering showers of the early part of the day will also come with some fog for the valleys given all the rain we had yesterday. Then a little break comes in, even with some piecemeal sunshine, before the second line comes in associated with a cold front. Depending on the amount of surface heating we get in between the two episodes, we'll see if we can kick up a few stronger storms into the mix. As it is, the larger concern would once again be any spot flooding in a downpour.
SPC - Severe Weather Risks - Tuesday
As said yesterday, we'll get onto the other side of this system by Wednesday, headed toward drier and more pleasant weather to finish off the work-week (see the 7-day below for details).
Update (4:00pm) - The Storm Prediction Center has issued a Severe Thunderstorm Watch active until 10:00pm for many counties in our tri-state area. Here is a map:
The main threats with these will be the possibility of gusty winds (even to 60mph), but also a few instances of hail as the cold pool aloft follows behind.
--------------------------------
Regional Radar/Satellite with Warnings Tracking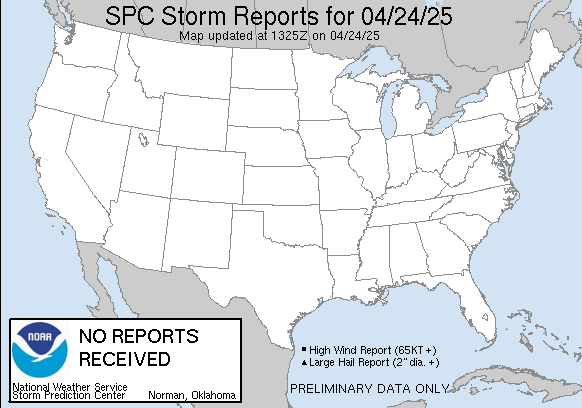 Have a great day everyone!
-B
Facebook: www.facebook.com/BrandonButcherWeather
Twitter: www.twitter.com/WSAZBrandon