...and a good Monday morning to one and all. :-)
Does anyone remember that camp song about the cat "that just couldn't stay away"?
This is how The Muppets handled it :-) ... I feel like our showers are like this. No matter what weather event comes through, there's always a way to make another set of showers for our area. So here's what's happening now...
HPC - Surface Map - Monday Evening
There's no strong area of low pressure anywhere on the map (average surface pressure on Earth is a little over 1013mb), but that same "Bermuda high" has fully encroached on the coast. Notice the blue arrows indicating now a northwest flow across much of the tri-state (and that southwest flow clipping southern Kentucky that can trace its roots to the Gulf of Mexico). Ergo, either wind direction has a connection to a moisture source.
Monday, Tuesday, and even Wednesday this week will feature scattered showers and a few thunderstorms, but fewer prospects for flooding and even less of a risk of severe weather. The best time of day will be the typical diurnal forcing that comes with the prime heating hours (2-7pm or so).
HPC - 3Day Rainfall Projections
Though any rain couldn't be more annoying or less needed, we at least will stay under flash flood thresholds this time around (any rare strong thunderstorm notwithstanding). Higher amounts of rain will be back toward I-80 closer to the Great Lakes. These days, despite the scattered afternoon showers, will provide plenty of dry hours for contractors to get out and make up ground on their "to-do" lists. Unfortunately, it's still not a great time to consider cutting hay.
An actual front approaches Thursday, and can provide the first and best shot of giving us a complete break from the showers-- just in time for the weekend.
GFS - Friday Morning
Of course, it's also possible that "The cat comes back, the very next day" -- this would be if our notorious Bermuda High forces this thing to stall or even retrograde westward. But, this is the time to think happier thoughts, yes? :-)
Regional Radar/Satellite with Warnings Tracking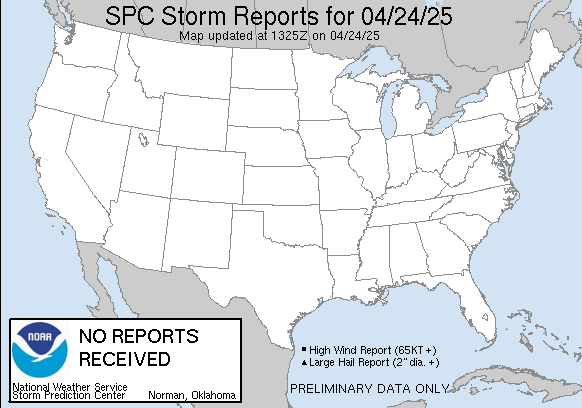 Have a great day everyone!
-B
Facebook: www.facebook.com/BrandonButcherWeather
Twitter: www.twitter.com/WSAZBrandon