Happy Tuesday everyone!
Our day begins similarly to yesterday-- in fact much of what yesterday had weather-wise can be cut and pasted into today as well.
The leftover moisture from the overnight fades with the sunrise. Some folks see patchy fog, while others go more quickly to partly cloudy skies. The driest hours of the day will be from about 9am to 1pm. Then, during the prime heating hours of the day, scattered showers and storms will spot up, particularly in conjunction with a little ripple of energy working across the central Ohio Valley. There will be many dry hours of the day to get things done outside, but the amount of showers this afternoon will be a little more than yesterday.
The prevalence of afternoon showers and storms increases again Wednesday and Thursday as a front arrives to try to push all of the lingering moisture to the other side of the mountains. So far, the models are positive on this being successful for a while:
GFS - Friday Morning
This would be a great thing. Friday (and even Saturday) would turn into some rare gems during quite a spell of not-fun camping weather. Notice the little blob of moisture in the bottom right. That is actually a projection of Tropical Storm Chantal:
National Hurricane Center - Tropical Storm Chantal
With this storm going over the high mountains of the Dominican Republic, it's a far cry from certain that this thing will be in any reputable shape once it finds its way to the Bahamas this weekend (if the projected track holds). There are some rumblings on the internet about a "perfect storm" possibility, but that's so far out there in the realm of solutions that its almost irresponsible to promote it (my opinion). A lot of folks are still reeling and freaked because of Superstorm Sandy, and the mistaken impression may be delivered out there that this might become a comparable event. I know that couching everything with 'maybe' 'possibly' 'could' 'might' gives the appearance of cover when concentrating on the very low probability event-- but this particular solution has no support among any modeling whereas Sandy's eventual synthesis was appearing on the Euro ensembles nearly a week out (well within the same time frame exhibited here). There are a lot of folks out there who love to be alerted to all possible scenarios, particularly the dire, no matter how improbable. I suppose highlighting "future possible imminent" asteroid impacts should work here as well then. Let's just see how things go in the coming days. As it is, we'll probably get inbound moisture from the Atlantic Sunday night into early next week whether Chantal is a factor or not.
Regional Radar/Satellite with Warnings Tracking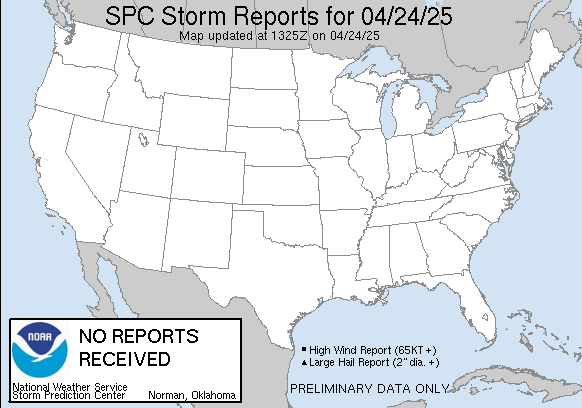 Have a great day everyone!
-B
Facebook: www.facebook.com/BrandonButcherWeather
Twitter: www.twitter.com/WSAZBrandon