Welcome back to Monday!
What a streak we had going there for a while. Some folks had better than 16 days straight with at least some rain hanging around in the afternoon. Now it's time for a "shift" in the pattern (not so much a change per se), one that will crank the heat up.
HPC - Surface Map - Monday PM
We've got that same dominant "Bermuda High" that often holds sway during the summer. This time though, enough of it is onshore to stifle much of the convection we had been seeing last week. In this situation, we're seeing high pressure matched aloft as well as at the surface:
GFS - 500mb Chart - Monday Evening
Looking at the upper-level charts in addition to the surface has two things that jump right out at me:
1. Whenever the atmosphere is vertically stacked (ie, upper-level low directly ontop of a surface low, or in this case a dominant ridge ontop of a surface low), the air is about to become very stagnant. There won't be a lot of impetus for change, as the jetstream steering currents are shoved around it instead of through.
2. There's a short-cut in meteorology where-by you look at the 500mb chart and lop off the first number (usually a "5")... The other two numbers become a ball-park measure for surface temperature. This works because warm air expands and ridges build to higher heights with the warmer air below it. Anyway, I put the numbers in above for clarity, and it says 5...94. That means hot.
GFS - MaxTemps - Tuesday through Thursday
Check out the 7-Day graphic below... this heat wave's got some legs.
It's not that we'll be entirely without precipitation either, just that it's not going to come from anything organized. Eventually there'll be some pop-ups in the afternoon when it just gets too hot. Since the mountains boast cooler temperatures than the lower elevations, I would start there.
But it's probably going to become painfully evident that the annoying showers of the past two weeks were actually the very things that kept our temperatures so nice. Now, expect it to be not so nice.
Regional Radar/Satellite with Warnings Tracking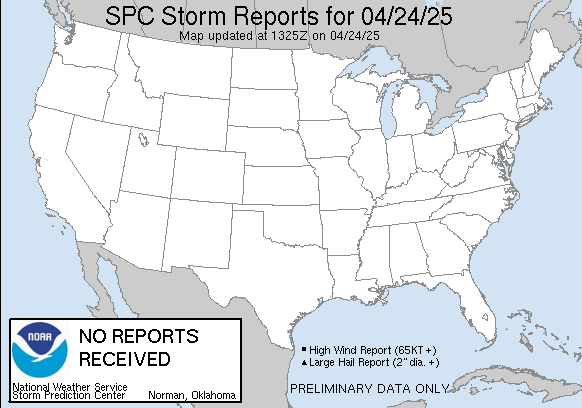 Have a great day everyone!
-B
Facebook: www.facebook.com/BrandonButcherWeather
Twitter: www.twitter.com/WSAZBrandon