Monday Night Update - The showers that sparked the Flash Flood Watch (see maps below) are now moving in to our western counties, and will spread through the region tonight. Severe thunderstorms themselves are not likely with this event, but downpours are. The southern counties of Kentucky and West Virginia are most vulnerable to flash flooding at this point, needing only about 1.5" of rain in a 3-hour period to set things in motion.
This will largely be an overnight type of event, so if you are especially vulnerable to flooding and live in that area, you may want to download the WSAZ Mobile Weather App for your phone (free from the app store)... You can also of course monitor this blog for updated radar and alerts, as well as through following me on Twitter.
Tuesday will still have showers in it, but it's more of a leftovers event at that point.
Stay safe. Please report any flooding in the comments section below!
--------------------------------------------------------
It's the time of year for the Perseids!
It's an annual event that has been viewed overhead for at least the last 2000 years. It peaks right around now, and stays pretty good for the next few nights. On a good view of the northeast sky you can see up to 60 per hour (which if you ask me, translates to one that happens to catch your eye every 5 minutes..)
Perseid Viewing Conditions
I wish it looked better, but there are at least some holes in there for early today. Monday night into early Tuesday isn't going to be as good because those pesky showers are going to be poking around again.
Keep following those radar images (below) to stay on top of where the rain is and where the openings are. The models are still projecting a fair amount of shower action this week, although shoving it farther south than last week:
HPC Rainfall Projections - Through Friday
If we kept it under a half-inch in a work-week's time, that's actually less than normal. Obviously that's going to be a tougher sell south of I-64. We will still get some good breaks in there though, like we talked about yesterday. The GFS (like it loves to tease) is now advertising a better Mid-week, bringing the drier air farther in.
GFS - 700mb Chart (relative humidity) - Wednesday Afternoon
That would certainly be comfy-cozy. Let someone else have a turn, I say.
Regional Radar/Satellite with Warnings Tracking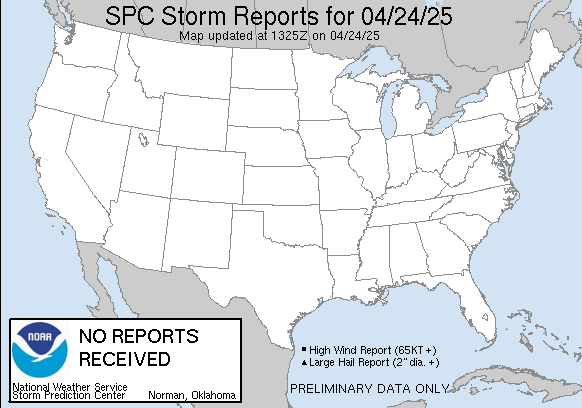 Have a great day everyone!
-B
Facebook: www.facebook.com/BrandonButcherWeather
Twitter: www.twitter.com/WSAZBrandon