It stands to reason that repeated days in the sun with the "air mass" unorganized storms will eventually catch some upper level support and become an organized batch of thunderstorms. It looks like that very thing is taking shape this evening...
SPC Severe Thunderstorm Watch
Notice the upper air support that is helping to set these guys off (we already the know the surface has been juiced considering the temps near 90 and the dewpoints in the low 70s...
NAM - 500mb Chart - Wednesday Evening
As this enhanced energy rotates through, watch for organized areas of thunderstorms to show up on radar. Now that we've got a couple under our belt and a better understanding of the range of experiences involved, it's a lot less worrisome to say that a derecho is among the possibilities of what we could see with this sort of thing. (Anytime we've got a well juiced atmosphere and a developed organized cluster of thunderstorms we can see this organization go from a bow-echo into a derecho provided theres consistency across a long distance).
To keep tabs on things it's good to follow the radar:
And the latest storm reports (look for a solid line formation of wind damage reports, though you should know that there is a time lag from when a storm report reaches SPC and gets published.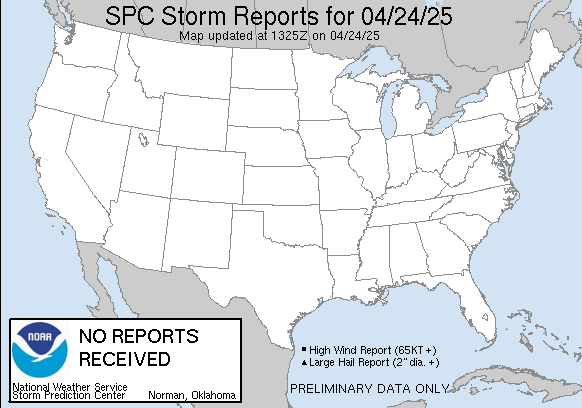 The bigger the storms we go through, the more hope we have for a break on the other side, but looking at the 7-Day below it appears we'll be riding in the same tropical air for a while.
Feel free to report what you see in the comments section below, but here's to hoping no one sees anything ;-)
Update (7:00pm) - Of course, don't underestimate the potential for flash flooding either. This would come into play if more than one thunderstorm would train up over your area. Normally something like a derecho would not cause such a thing unless it lost forward speed and fizzled (something that doesn't normally happen except maybe with the loss of heating nearer to dawn, but it is something to watch for).
Have a safe night everyone!
-B
Facebook: www.facebook.com/BrandonButcherWeather
Twitter: www.twitter.com/WSAZBrandon