Monday Update - Just like said below, Monday's weather is a continuation of the sunshine and warmth of the weekend, although this afternoon will be a few degrees warmer than yesterday. That means plenty of sunburns and heat exhaustion if you're not careful. If this were last year, we might be talking about a 'pleasant cool-down' to the upper 80s, but of course instead it's going to be a call for caution in the heat. We'll be tracking the scattered afternoon showers and storms making an approach later Tuesday and Wednesday.
-----------------------------
Hello everyone! I hope your weekend has gone swimmingly. The skies have stayed nice and blue, courtesy of high pressure and low humidity. It's going to stick around a little while longer, extending our stretch of much-deserved sunshine.
HPC - Surface Map - Sunday Afternoon
The steering flow is oriented well above our position, allowing for the warm influx of air from the Deep South and Southern Plains to take hold. Indications are that we'll be looking at our warmest days in a while around here-- not that that's saying much.
GFS - Max Temperatures
The 90s are going to take over a good chunk of the country. Well, they have all summer I suppose, but now they're going to leak eastward and northward in a way they haven't been doing a whole lot this particular year. We may not hit 90 every day this week, but we'll be getting closer and closer to that number. One of the things that will slow us down will be the scattered thunderstorms. Eventually we'll have to get used to the idea of fighting off those afternoon pop ups and all that typical of a summer season.
HPC - Rainfall Projection - Through Friday
The rain largely misses us to the north, which would mean the warmer side of temperatures. However we're still going to get a few brushes with showers and storms this week. But not just yet :-)
Regional Radar/Satellite with Warnings Tracking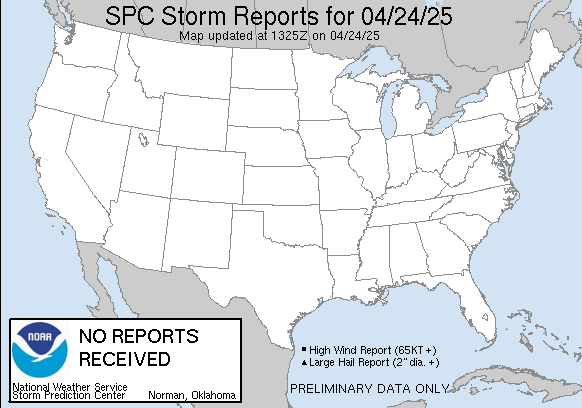 Have a great day everyone!
-B
Facebook: www.facebook.com/BrandonButcherWeather
Twitter: www.twitter.com/WSAZBrandon