Good Thursday Morning everyone!
As expected, yesterday's rain was a bit o' weaksauce, and today's rain will be a bit more solid of a watering for the lawn and garden. That secondary low pressure center rides up through the Tennessee Valley and on through the tri-state during the day.
Each location is probably looking at 6-hours of showery weather before it progresses northeastward. Look for the western counties to break in some sunshine just in time for a partial view of the sunset.
Clearing settles in during the overnight, with some cool Friday sunshine. Highs will struggle to get back to the 60s, and that will become a theme for the days ahead. Saturday itself presents an interesting scenario for Bridge Day weather. As you may imagine, those hardy folks can handle just about anything weather can throw at them-- but wind is a different story.
Another system will scrape the area on Saturday, with the northern counties seeing the bulk of any rain that comes from it. However, there's a pretty-good wind shift associated with the passage of this event that permits another push of cold air to enter in. As indicated by the right-hand map, this can get 20kt winds into the WV Mountains on Saturday afternoon. The bad news is that the bridge is high up off the surface level, so it can easily merit a higher wind speed than the valley itself, but the good news (er, hope) is that the wind does not orient itself straight through the gorge itself and become higher through channeling. It is however, something to watch as it's very annoying to control a short descent through a gusty wind. There's not a whole lot of room for error.
Temperatures will struggle to even get out of the 50s on Sunday, with frost potentially getting a first run-through in the local valleys Monday morning. Instead of anticipating a temperature rally afterwards, it may well just keep getting colder. Here's a long-range image off the extended GFS:
GFS - Next Thursday Morning
The black line represents the 0°C line at the 850mb level (about 5,000ft), with dashed lines indicating temperatures even cooler. The above image would denote the first time we're in that sub-freezing territory at that height level. Now, the GFS is notorious for pulling back and modifying such extremes, but snowable temperatures are getting into the Great Lakes. Anyone thinking snow yet? :-)

Regional Radar/Satellite with Warnings Tracking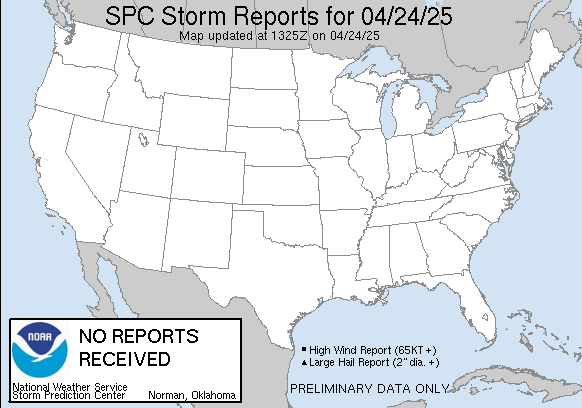 Have a great day everyone!
-B
Facebook: www.facebook.com/BrandonButcherWeather
Twitter: www.twitter.com/WSAZBrandon