Greetings on this summery Thursday morning...
That's the last time I'm going to say that for a while :-)
Here's an indicator of the change we're heading for: Temperatures for more than 36-hours haven't gone below 70 in many parts of our area, but by the weekend we may spend 36-hours or more without hitting 70 or above at all. That's a big difference.
It's this 20-degree change that has us thinking about an elevated risk for strong/severe storms. You have to pay the piper-- Can't get from the summer heat to the fall chill without an expenditure of energy. Either it's winds, storms, or both. Originally, the Storm Prediction Center hadn't given this region a notable level of concern, but this morning that has changed as their "slight risk" area has slid farther and farther south to now skim our northernmost counties. The winds are the biggest concern here, as the cool air will rush down thunderstorm cells and join with the rains to potentially cause some issues. This would be for the early afternoon in the north/west, the mid-late afternoon along I-64, and after sunset in the southern counties.
Here's the SPC image map on the wind probabilities for today:
This is what we'll be tracking this afternoon. With that, I'll hand it over to the updating tracking maps below so that you can keep tabs of the event as it progresses. Please feel free to post any reports or questions you may have in the comments section below and I'll try to get to them. All of this is out ahead of some chilly mornings this weekend. Check out the 7-day below... the 40s are back in town!
Be safe everyone! :-)
Regional Radar/Satellite with Warnings Tracking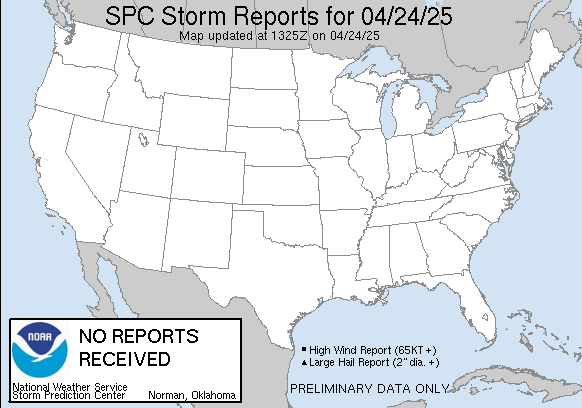 Have a great day everyone!
-B
Facebook: www.facebook.com/BrandonButcherWeather
Twitter: www.twitter.com/WSAZBrandon