Mother Nature just won't cut us a break! As bitter cold temperatures sweep into the region tonight with wind chills well into the negatives, yet another snow system brews to our northwest. Furthermore, winds are expected to increase in strength as we approach the weekend. We all know wind and snow is a bad combination...
Before the snow arrives late Friday night/early Saturday morning, conditions will be dry for much of tomorrow...
The above image is the surface pressure forecast for Friday. We will be influenced mainly by the high pressure system to our southeast, with breaking sunshine expected throughout the day. However, a low pressure system is not too far off to our North, as can be inferred by the dropping pressure over the Great Lake Region (992 mb. pressure). The proximity of this low pressure system to the high pressure system in the south will create a tight pressure gradient over our region (this gradient can be seen with the tightly packed pressure contours in the image above). As a result, winds will likely become gusty tomorrow.
Looking at the wind forecast at the 850mb level, it shows stronger winds developing…
On Friday, winds at this level pick up to 45 MPH. By Saturday, 60 MPH winds are expected! At the surface, I wouldn't be surprised if we saw wind gusts into the 30-40 MPH range. This sort of wind strength would be enough to cause significantly reduced visibilities due to blowing snow.

Also, note the southwesterly wind direction in the Saturday time frame above. This indicates warm air advection, which will play a part in the snow forecast that day…
The above sketch depicts the process of isentropic lift, or overrunning. This is a meteorological process in which slightly warmer, less dense air is forced upward over colder, denser air. As the air is forced upward, it condenses and forms clouds which will eventually produce widespread precipitation. With slightly warmer air being forced into our region on Saturday with a southwesterly flow, this overrunning process can likely occur. Typically, overrunning events last for several hours...

Here is a look at the forecast for moisture from the HPC…
Right now, it seems that we should see at least an inch of wet snowfall.
Highs on Saturday and Sunday afternoon will reach slightly above the freezing level; yet, the artic blast will still be in full force as we head into the next work week!
Regional Radar/Satellite with Warnings Tracking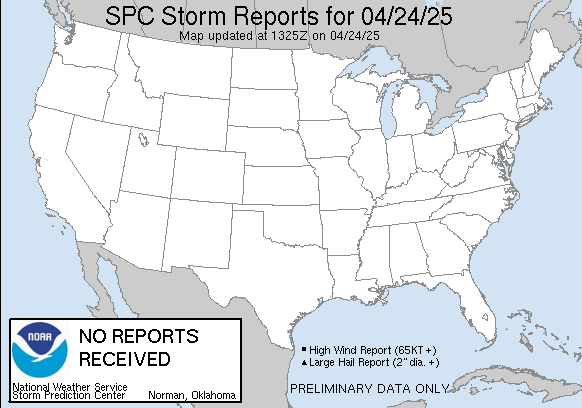 Have a great day everyone!
-Kelly Ann
Facebook: www.facebook.com/kellyannweather
Twitter: www.twitter.com/kellyannwx