SNAP and EBT program on its way to Capitol Market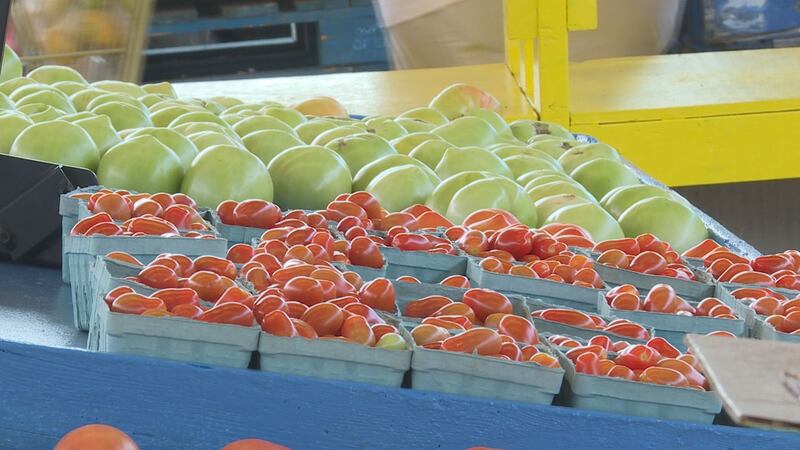 Published: Jul. 10, 2020 at 4:51 PM EDT
CHARLESTON, W.Va. (WSAZ) - Capitol Market's newest initiative is all about accessibility. For the first time, SNAP and EBT cards can be used in the outdoor market.
It's called the "SNAP stretch" program. Through it, customers can use their EBT cards and get money back to purchase other items.
"If you come in and you want to spend $10 off of your EBT card, just by yourself, you would get an additional $10," said Nichole Greene-Jenkins, executive director of the Capitol Market.
If a child is present with a customer, they get another dollar match added to their total.
The cash back will be given to customers in token form. Yellow tokens are worth $1, and blue tokens are worth $5.
When shopping outside they will just present them to the vendor and it will go towards their items that are eligible for purchase.
Only edible items can be bought with the EBT cards, and that includes plants.
Because Capitol Market is a non-profit, they work with other nonprofits often. This program is made possible by the West Virginia Food and Farm Coalition.
The program is a work in progress at the market. While everything is nearly ready to go, officials say they are just waiting on machines for EBT cards.
They expect everything to be up and running in two weeks.
Copyright 2020 WSAZ. All rights reserved.