Power restoration efforts continue after powerful storm
Published: Jun. 18, 2022 at 7:23 AM EDT
HUNTINGTON, W.Va. (WSAZ) - SATURDAY 6:15 PM UPDATE FROM AEP:
Situation
Workers have restored service to 83,000 customers who lost power when strong thunderstorms hit the company's three-state service territory late yesterday afternoon. The restoration effort to get power back on to the remaining 47,000 customers includes more than 2,300 company employees and contract workers. Outages peaked at 130,000 around 5 p.m. yesterday when winds gusting up to 65 miles-per-hour, coupled with heavy rain and lightning, resulted in damaged power lines and other equipment.
Outages
Damage is widespread with outages in Virginia, West Virginia and Tennessee. There are roughly 2,500 locations where repairs are needed to restore electric service.
Storm Response Efforts
Nearly 2,400 company and contract workers are dedicated to getting the power restored for customers, and they have made substantial progress over the past 24 hours. Nearly all of the workers dedicated to this latest effort had just completed restoration from storms earlier in the week, and were staged at various locations yesterday in anticipation of this latest weather event.
Workers from Appalachian Power's sister companies, Indiana Michigan and Public Service Company of Oklahoma, are among those assisting local crews.
Restoration Estimates
Workers began assessing damage and making repairs yesterday evening, and this work is ongoing. Restoration times will be made available for customers this evening.
For information on specific outages, visit Appalachian Power's Outage Map.
Weather
Today's weather has aided with restoration. Temperatures in the 70′s are a welcome change for workers who've been restoring power in 80 and 90 degree heat over the past week.
Safety Messages
Storms that produce heavy wind and rain cause damage that downs power lines. Customers should treat all downed lines as live power lines and stay away from them.
Keep children and pets away from fallen lines and anything the lines may touch. Never remove debris that's within 10 feet of a power line.
Additional safety tips are posted at https://www.appalachianpower.com/safety/
Report an OutageVisit Appalachian Power.com to report an outage online anytime.
For More InformationFor information on a specific outage, check Appalachian Power's Outage Map.
SATURDAY 5:00 P.M. UPDATE
Here are customer outage numbers combining different power company's data.
Kentucky:
Martin County-- 1,842
Lawrence County-- 746
Greenup County-- 154
Lewis County-- 8
Carter County-- 326
Johnson County-- 2,537
Elliott County-- 244
Floyd County-- 1,608
Pike County-- 1,792
Boyd County-- 74
West Virginia:
Wayne County-- 2,846
Mingo County-- 6,322
Logan County-- 2,497
Cabell County, 1,179
Putnam County--226
Jackson County-- 44
Mason County-- 19
Kanawha County--3,648
Boone County-- 327
Clay County-- 429
Roane County--32
Lincoln County-- 745
Fayette County-- 1,260
AEP warns customers to never remove debris that's within 10 feet of a power line. The company says Saturday's weather is aiding in restoration efforts.
ORIGINAL: Thousands of customers are back in the dark after another series of storms ripped through the region on Friday bringing down power lines.
More than 79,000 AEP customers in West Virginia are without power Saturday morning.
AEP restored power to nearly 50,000 customers by Friday evening.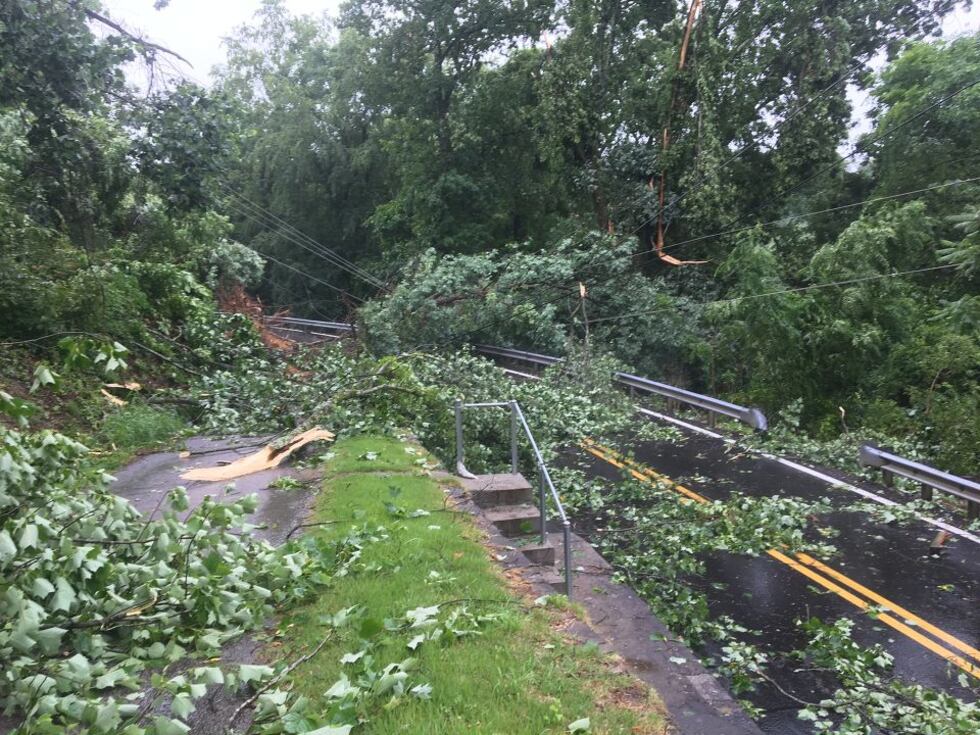 Below is a list of counties in the region struggling with outages Saturday:
In West Virginia, AEP customers:
-Boone: 323
-Cabell: 3,090
-Lincoln: 1,732
-Kanawha: 6,366
-Mingo: 6,554
-Putnam: 516
-Wayne: 4,802
Kentucky Power customers:
-Boyd: 353
-Carter: 641
-Elliot:10
-Floyd: 1,768
-Martin: 2,292
-Lawrence: 709
-Greenup: 388
-Lewis: 78
-Magoffin: 153
-Pike: 3,214
As for Big Sandy RECC customers:
-Johnson: 1.7k
-Floyd: 1k
-Lawrence: 397
-Martin: 275
Grayson RECC customers:
-Carter: 339
-Elliott: 403
-Greenup: 47
-Lawrence: 7
-Lewis: 4
Ohio AEP customers
-Lawrence: 150
-Scioto: 439
WSAZ is supposed to receive an update on restoration times later today.
Keep checking the WSAZ app.
Copyright 2022 WSAZ. All rights reserved.