Crews fight brush fires in Wayne County
Published: Feb. 9, 2023 at 4:12 PM EST
WAYNE COUNTY, W.Va. (WSAZ) - Firefighting crews in Wayne County say a call of a downed power line came in around 2:40 p.m. Thursday, with the line sparking a brush fire north of Wayne.
They say the line came down near an old saw mill off state Route 152 and led to the fire.
Crews say heavy wind likely caused the line to come down and caused the fire to spread quickly.
Firefighters with the Wayne and East Lynn Fire Departments are using leaf blowers to try to keep the fire contained and prevent it from spreading to a couple buildings, including a Hospice of Huntington facility.
The brush fire is located near the road that leads to Wayne High School.
Crews say other departments are working on brush fires in Prichard and Lavalette, and they're limited with how much help they're able to receive. According to Wayne County 911 dispatchers, crews are fighting a major brush fire along Centerville-Prichard Road.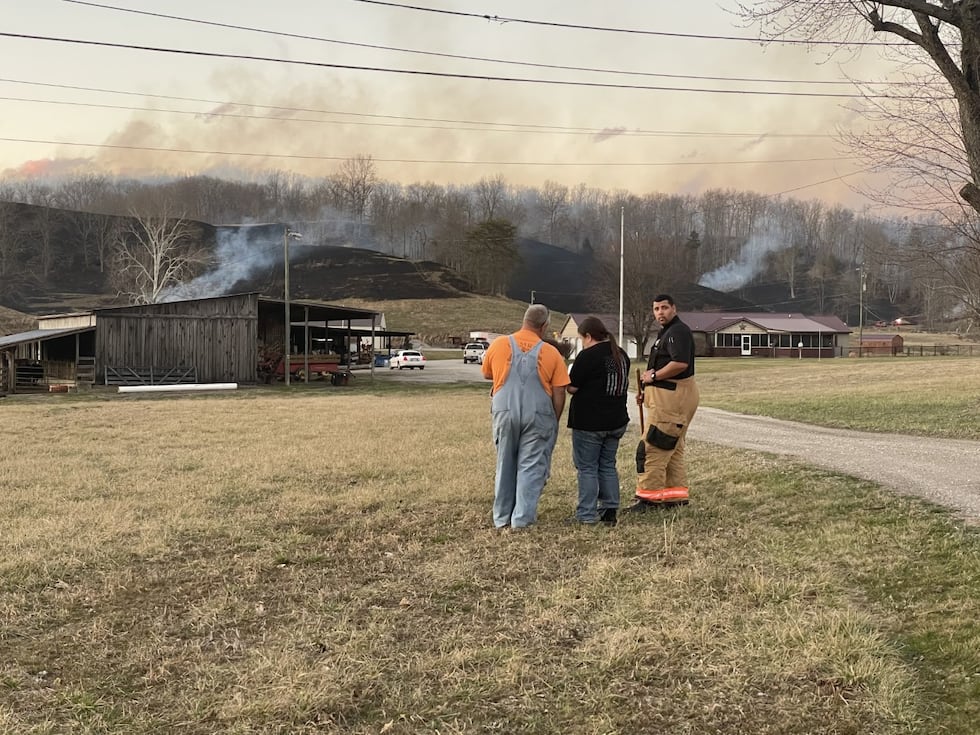 A Kenova volunteer firefighter said that fire spread across a 3- to 4-mile area. He said it would be under control if conditions weren't so windy. The firefighter said it appears no one or no livestock has been injured.
A neighbor across the road says she was concerned the wind would cause the fire to cross over and potentially damage homes, but she says the situation appears much less volatile now that crews have been working on it.
Keep checking the WSAZ app for the latest.
Copyright 2023 WSAZ. All rights reserved.