Woman had $180K worth of cocaine shipped to home, sheriff says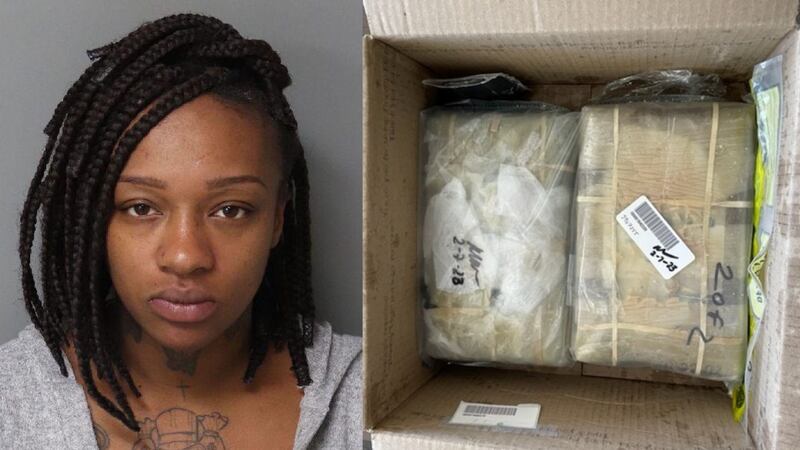 Published: Feb. 20, 2023 at 1:37 PM EST
KERSHAW, S.C. (WHNS/Gray News) – A woman in South Carolina was arrested after deputies said she tried to have three kilos of cocaine shipped to her home.
The Lancaster County Sheriff's Office said investigators received a tip about a parcel of cocaine being delivered to a home on Feb. 13.
Officials with several agencies worked together and intercepted the package.
Deputies said it contained two large bricks of compressed powder, weighing more than six and a half pounds.
Lancaster County Sheriff Barry Faile estimated the street value of the cocaine was more than $180,000.
According to deputies, the package was addressed to 28-year-old Quanisha Manago.
An undercover agent delivered the parcel and deputies said Manago took the cocaine, put it in the back of a 2012 Ford Focus and started to get behind the wheel of the car.
Manago was arrested and charged with trafficking cocaine and possession with intent to distribute marijuana.
"This was a lot of cocaine, and thanks to all who participated it will never hit the street," Faile said.
Officials are continuing to investigate the case, including the source of the cocaine, which was shipped from a location outside of the continental U.S.
Copyright 2023 WHNS via Gray Media Group, Inc. All rights reserved.