WV Girls Class AA All-State team is released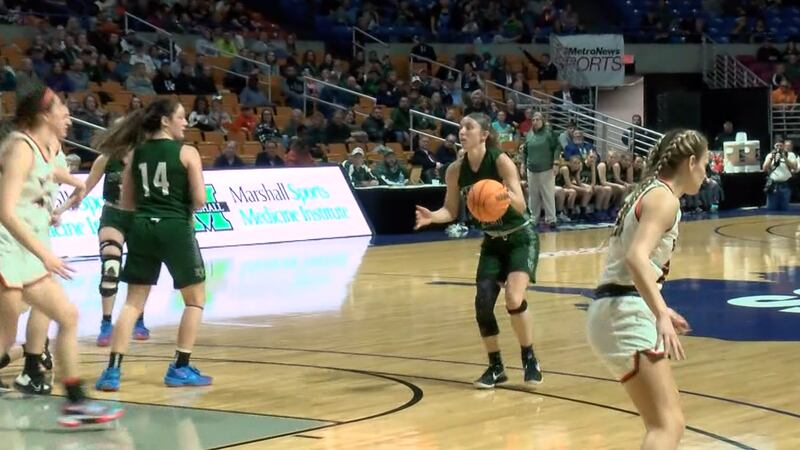 Published: Mar. 22, 2023 at 4:56 PM EDT
HUNTINGTON, W.Va. (WSAZ) - The West Virginia Sports Writers Association honored the best girls in Class AA basketball from the previous season. Here's the entire list ranging from first team to those getting an honorable mention.
First Team
Addie Smith, Mingo Central, Soph.
Maddie Clark, Wyoming East, Jr. (Captain)
Cadee Blackburn, Wyoming East, Soph.
Gracie Harvey, Summers County, Jr.
Addie Davis, St. Marys, Soph.
Braylee Corbin, Petersburg, Sr.
Alaira Evans, Chapmanville, Jr.
Rebekah Rupert, Ritchie County, Sr.
Second Team
Jenna Barnett, Trinity, Jr.
Sullivan Pivont, Summers County, Sr. (Captain)
Larae Grove, Frankfort, Sr.
Mary Rushworth, Charleston Catholic, Fr.
Liv Meador, Summers County, Sr.
Faith Pickens, Williamstown, Soph.
Hadleigh McGoskey, Ravenswood, Jr.
Faith Mason, Roane County, Sr.
Honorable Mention
Kayley Bane, Wyoming East; Cara Brown, Bluefield; Sucora Brown, Trinity; Annie Cimino, Charleston Catholic; Madisyn Curry, Mingo Central; Sterling Kump, Moorefield; Zoe Davis, St. Marys; Valerie Downing, Wheeling Central; Brooke Edge, Wheeling Central; Haley Fleming, Chapmanville; Jayci Gray, Ritchie County; Maddie Hall, Roane County; Georgie Inman, Williamstown; Kennedy Kaposy, Petersburg; Riley Landis, Williamstown; Arin Lease, Frankfort; Avery Lilly, Summers County; Colleen Lookabill, Wyoming East; Jaiden Mahon, Chapmanville; Molly Messer, Charleston Catholic; Erica Nicholson, Braxton County; Abby Persinger, Summers County; Breanna Price, St. Marys; Emily Wratchford, Ravenswood; Reagan Rudder, South Harrison; Abby Russell, Wyoming East; Jenna Sparks, Mingo Central; Mary Tokodi-Ruth, Parkersburg Catholic; Lily Vogrin, Wheeling Central
Copyright 2023 WSAZ. All rights reserved.