Arsonist destroys bulldozer on southern W.Va. trail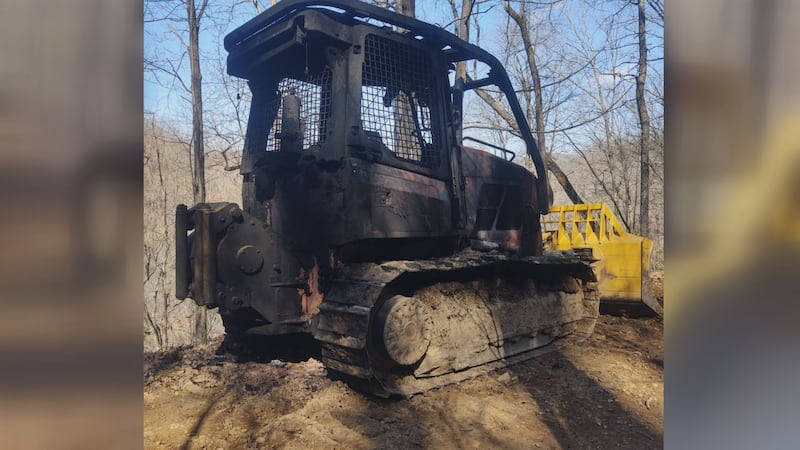 Published: Mar. 29, 2023 at 4:24 PM EDT
MINGO COUNTY, W.Va. (WSAZ) - An arsonist destroyed an expensive piece of equipment that was parked on the Buffalo Mountain Trail system.
John Fekete, the deputy director of the Hatfield-McCoy Trails, says someone reported seeing black smoke coming from a trail between Delbarton and Matewan around 6 p.m. Tuesday.
Firefighters and crews from the West Virginia Department of Natural Resources (WVDNR) managed to prevent it from becoming a forest fire.
They say a door and the hood on the motor were open, and it looks like someone had gotten in and was messing with it.
Fekete says the $150,000 dozer is used constantly to maintain the trails, and they're heading into their busy season.
"This could've definitely gotten out of hand, and it does put people's lives in danger that have to come out and fight the fires," he said. "This will disrupt what we do. We'll be OK. It's a little frustrating."
Fekete says they have nine other bulldozers used to maintain more than 1,000 miles of trails, and they'll be working to get the damaged one replaced as quickly as they can.
The DNR is working with the Mingo County Sheriff's Department on the investigation.
Copyright 2023 WSAZ. All rights reserved.