Man arrested with more than 80 lbs. of weed during traffic stop for speeding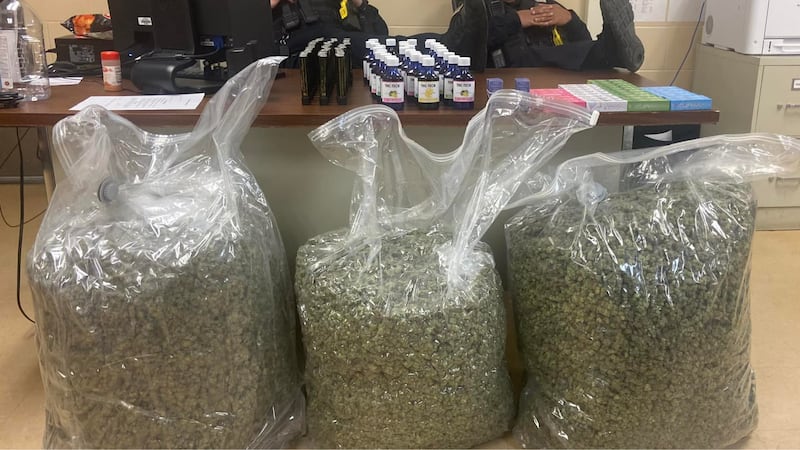 Published: Apr. 18, 2023 at 12:14 PM EDT
MARION, Ill. (KFVS/Gray News) – While marijuana is legalized in Illinois, driving around with more than 80 pounds of it is not.
Officers with the Marion Police Department stopped a man accused of speeding through a construction zone early Monday morning.
Police said they found nearly 83 pounds of pot in his car, along with 30 bottles of THC syrup and 40 vape pens.
The driver, who was from Mississippi, faces several charges, including drug trafficking, and was taken to jail.
Illinois state law only allows residents to possess 30 grams of marijuana.
People from outside the state are only allowed to carry half that much, and it must be sealed in containers authorized by a dispensary.
Copyright 2023 KFVS via Gray Media Group, Inc. All rights reserved.