Firefighters rescue missing man found in vehicle at bottom of ravine
Published: May. 22, 2023 at 7:13 PM EDT
COWLITZ COUNTY, Wash. (Gray News) – Authorities in Washington state said they rescued a man missing for five days after they found him at the bottom of a ravine over the weekend.
Firefighters from Cowlitz 2 Fire & Rescue responded to a caller who reported tire tracks veering off the side of a roadway and a small green truck down a nearby ravine Sunday morning.
Officials said the vehicle had left the roadway and traveled 150 feet deep down a steep, heavily wooded ravine before coming to rest at the bottom on its wheels.
The witness reports of the vehicle seemed to match the description of the missing man's vehicle.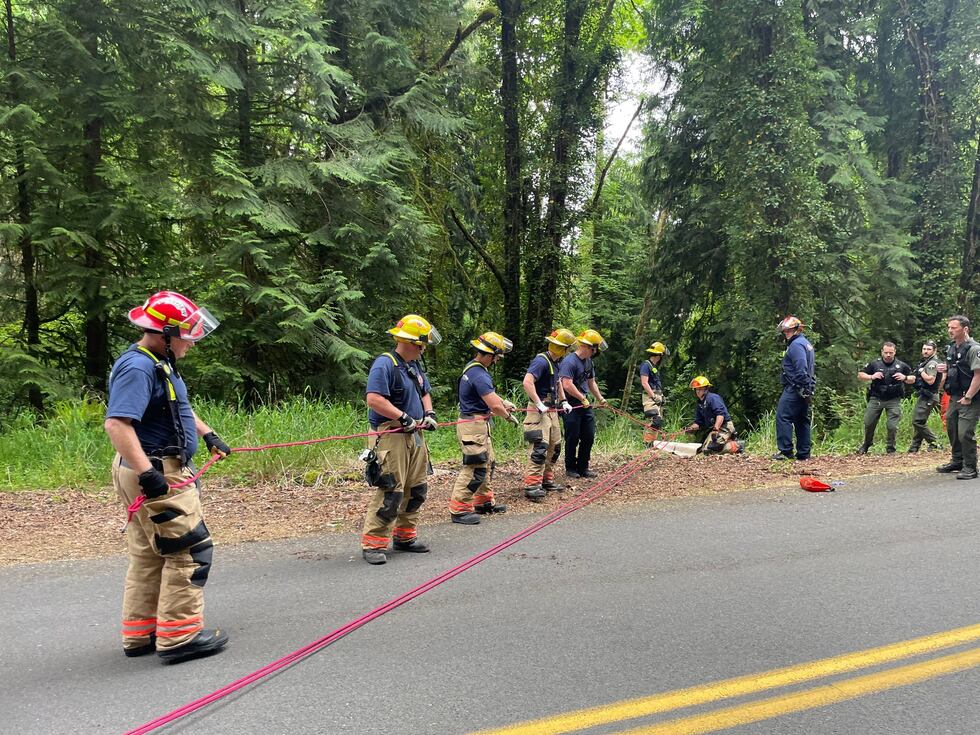 When firefighters hiked down the hill through brush, they found the driver of the truck alive but severely injured and ill.
The Longview Fire Department was called to the scene, and additional firefighters came with a rope system to help pull the man out of the ravine.
After two firefighters were able to bring the man up to the road with the help of the rope system, the man was taken to a nearby school where he was airlifted to a hospital for emergency care.
Officials said a total of 19 firefighters between the two departments helped with the rescue, and the man was taken to the helicopter in about an hour.
Copyright 2023 Gray Media Group, Inc. All rights reserved.