14 people injured in 3 shootings in Mississippi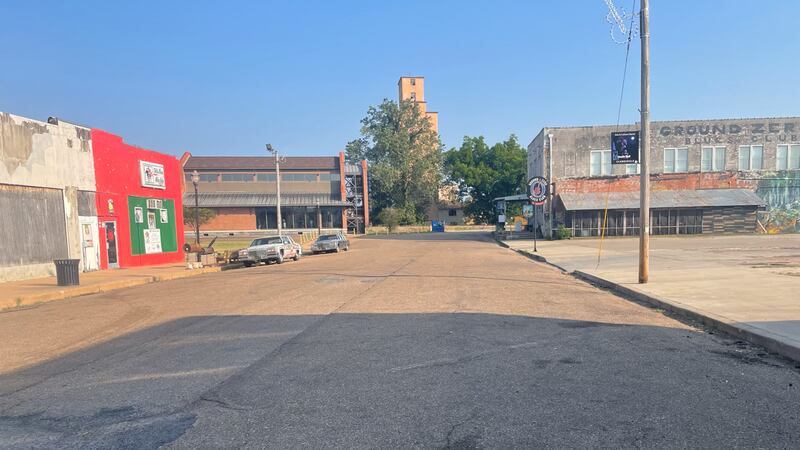 Published: May. 23, 2023 at 9:31 AM EDT
CLARKSDALE, Miss. (WMC/Gray News) - Fourteen people were injured in three shootings believed to be connected in Clarksdale, Mississippi, WMC reports.
Clarksdale Police Chief Robbie Linley says the shootings happened early Sunday morning.
All 14 victims were taken to the hospital but are expected to survive. All but one have been released.
Surveillance shows the moments gunfire rang out.
"It sounded like a war zone," business owner Robert Franklin said.
Franklin was one of the people who hid from the gunfire.
"It was totally out of place. This is not supposed to happen here," he said.
Police said the shootings happened on Delta Avenue, West Second Street and at the intersection of Friars Point Road and Florence Avenue
They said several rifles, handguns and shell casings were found at the Delta Avenue shooting scene.
Police said two gangs, one from Tunica County and another from Coahama County, are to blame.
"It was a fight at the concert. They left the concert and everybody just gathered up at the 300 Block of Delta, and that's where the first incident occurred," Clarksdale Police Sergeant George Johnson said.
Johnson said 12 of the 14 victims were shot on Delta Avenue just feet away from businesses and homes.
A woman was also found at Florence Avenue and Friars Point Road with a gunshot wound.
Many in the community are shaken up and want those responsible caught quickly.
"Even though that crowd is there and maybe the likelihood of those crowds resulting in violence, it wasn't everyone being violent," said Franklin. "It was just a few people, and if we can just get those people off the streets and in prison for a long time, that will make everyone else safer."
Clarksdale Police Department is working with the Mississippi Bureau of Investigation and the Bureau of Alcohol, Tobacco, Firearms and Explosives.
"It's been a lot of work," Johnson said. "We put the time in, we put the work in, we are currently working with Mississippi Bureau of Investigation as well as ATF. So they're all chiming in to help us on this investigation. At this time we don't have any suspects, but we're on the verge of closing in on the case."
Copyright 2023 WMC via Gray Media Group, Inc. All rights reserved.