Storms damage homes, down trees
Published: Aug. 7, 2023 at 7:18 PM EDT
LAWRENCE COUNTY, Ky. (WSAZ) - Neighbors are cleaning up after a storm brought down trees and damaged homes Monday in the Louisa area of Lawrence County.
Denny Clark was in his home on Birch Road between 3 and 3:30 pm when he says strong winds and rain hit. He says part of a tree fell onto his garage, and the wind lifted his pool building off its foundation and destroyed it.
Other neighbors in the area are dealing with downed trees and smashed windows, but Clark says to his knowledge, his home was damaged the worst.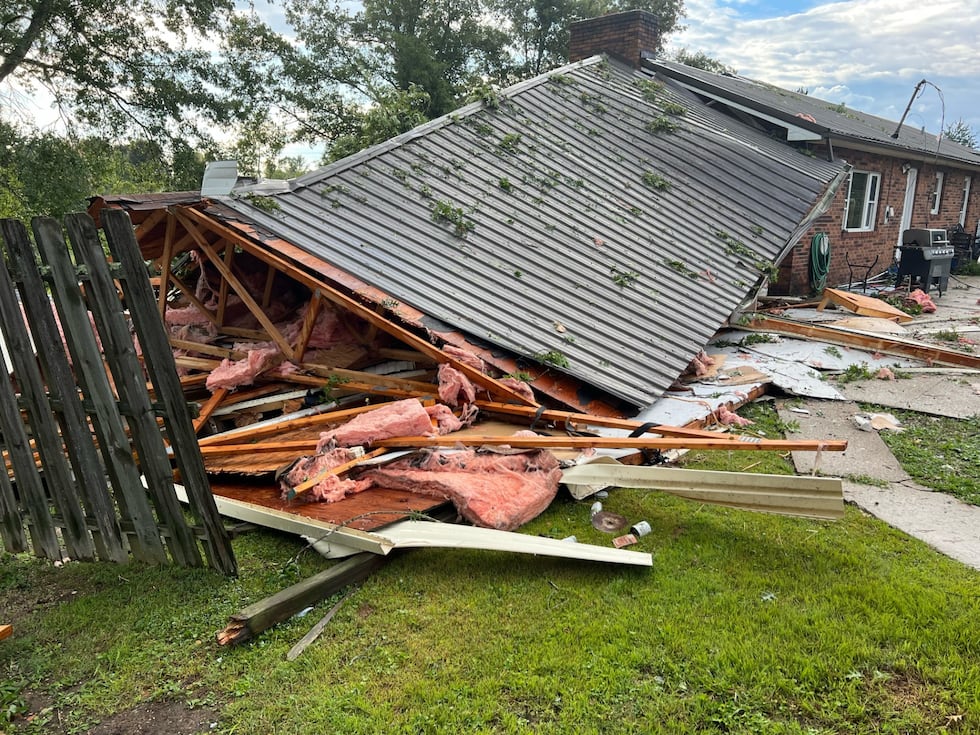 He lives in the house with his three children and says fortunately, they were not home when the storm hit. Their playroom is located next to the garage, which the tree crushed.
Clark says it sounded like a bomb going off.
"It was so loud," he said. "It was crazy. I've never seen anything like it in my life."
Louisa Volunteer Fire Chief Eddie Preston said residents saw what they believed was a tornado. A crew from the National Weather Service is expected to survey that area on Tuesday to determine if the damage was tornadic or from straight line winds.
Curtis Ryan lives next door to Clark. He says as the frightening weather moved in, he took his kids downstairs as a precaution.
"I heard that howl, and we knew to dip out," Ryan said.
A crew from the county and neighbors have been working on clearing the trees and debris.
Keep checking the WSAZ app for the latest.
Copyright 2023 WSAZ. All rights reserved.