Rick Ross to perform at Paramount Arts Center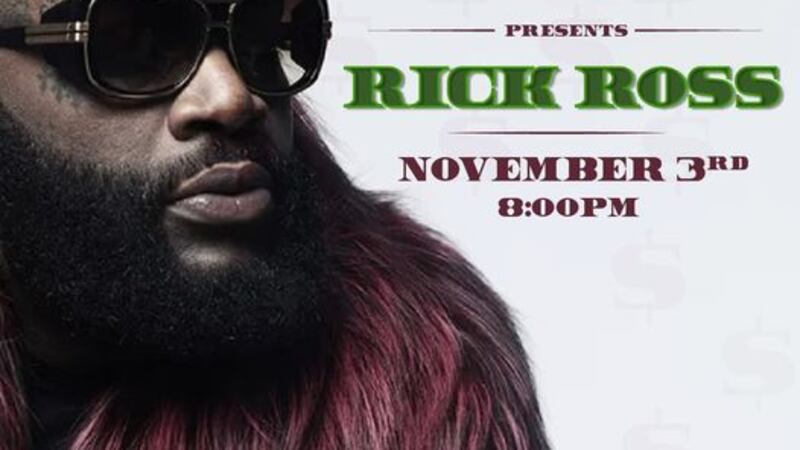 Published: Aug. 11, 2023 at 3:36 PM EDT
ASHLAND, Ky (WSAZ) - The Paramount Arts Center announced on Friday that rap artist Rick Ross will take the Paramount stage in November.
The show will take place Friday, November 3.
The Paramount Arts Center pass presale starts now, officials say.
The public sale starts Monday, August 14, at noon.
Rick Ross came onto the rap scene with his track 'Hustlin' in 2006.
His success continued into the 2010s, with chart-topping albums and hit singles, as well as a Grammy nomination.
Keep checking the WSAZ app for the latest information.
Copyright 2023 WSAZ. All rights reserved.