Cabell Midland's Noah Casto scores memorable touchdown for the Knights
Published: Oct. 2, 2023 at 6:06 PM EDT
ONA, W.Va. (WSAZ) - Suiting up to play football for the Cabell Midland Knights is a privilege, and it is one that senior Noah Casto has earned.
"He is here every day. He works out, he lifts, every day he is ready and he is a big part of our team," said head Coach Luke Salmons.
Casto is a student with special needs who has been suiting up for the Knights all season long. On Friday nights, you can find him on the sideline next to Lisa Jarvis. Jarvis spends time with him at school and on the football field as his aide. She says Noah is quite the celebrity at school.
"He calls himself the mayor of Cabell Midland. It's nothing for us to walk down the hallway and hear 'Hey Noah!' and do fist bumps all the way down the line," Jarvis said.
Jarvis and Casto are inseparable during football games as she makes sure to keep him safe.
"I always keep my hands on his shoulder pads so, if I start pulling him, he knows to turn around and run," Jarvis said.
Friday, Sept. 29 was a little different than most Fridays. The days of Noah simply watching from the sideline were over.
"We've been doing different things and have had one play for a few weeks in practice and he scores. I said, 'we're going to do it in the game' and he says 'I'm ready'," said Coach Salmons.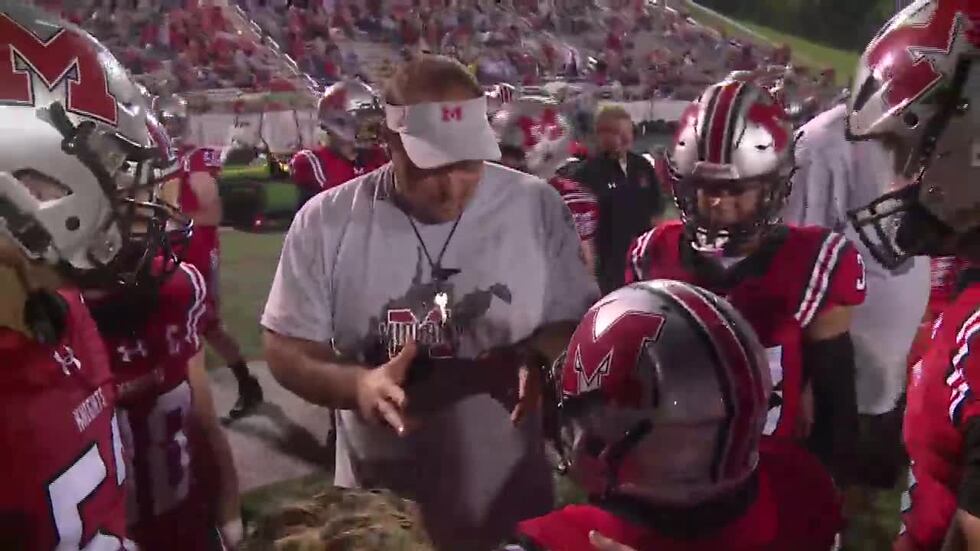 During the fourth quarter of Cabell Midland's game against Capital, Casto stayed loose on the sideline. He stretched and practiced taking the handoff. Once regulation had ended, the Knights stayed on the field for a special play that would feature Casto, and Coach Salmons put him in. Casto stood next to quarterback Robert Shockey, who snapped the ball and handed it off to Casto. Casto ran it in from 10 yards out; a touchdown that he had been dreaming about his whole life.
"It was very heartfelt. It was his dream, it was something he has wanted to do," Jarvis said.
His teammates mobbed him in celebration, cheering him on.
"You've got to know why you're coaching, and a lot of people don't understand that, but you coach for kids. You want to be a part of their lives and you want them to be part of something bigger than what they can do," said Coach Salmons,
Casto took home the game ball and a Friday night's worth of memories that will last a lifetime.
Copyright 2023 WSAZ. All rights reserved.