Electrical issue near Huntington Mall resolved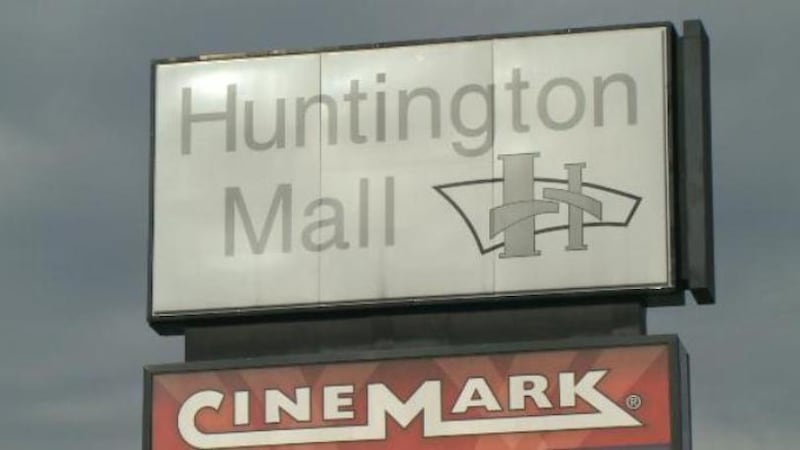 Published: Oct. 3, 2023 at 6:02 PM EDT
UPDATE 10/3/23 @ 8 p.m.
BARBOURSVILLE, W.Va. (WSAZ) - The electrical issue affecting some businesses at and nearby the Huntington Mall has been resolved, according to Appalachian Power's outage map.
A power pole fire near the Walmart store led up to the incident, Barboursville Mayor Chris Tatum said.
Despite traffic lights being out in that area, no accidents or injuries were reported.
At the height of the outage, 326 customers were affected.
ORIGINAL STORY
BARBOURSVILLE, W.Va. (WSAZ) - Part of the Huntington Mall was evacuated Tuesday evening due to an electrical issue, Cabell County 911 dispatchers said.
Our crew at the scene reports numerous businesses outside the mall, including the Walmart, were either closing early or temporarily, due to no electricity. Several traffic lights also are affected in that area.
Drivers are asked to use caution or avoid the area.
Barboursville Mayor Chris Tatum said he was informed a power pole caught fire near the Walmart store. He said there is no actual fire at Huntington Mall or no danger to mall customers.
The Old Navy store inside the mall was among the first to be evacuated. That incident was reported around 5:30 p.m.
A wider area was evacuated shortly after that.
According to Appalachian Power, 326 customers were without power in that part of Cabell County.
We have a crew at the scene.
Keep checking the WSAZ app for the latest.
Copyright 2023 WSAZ. All rights reserved.