City officials get update about I-64 bridge project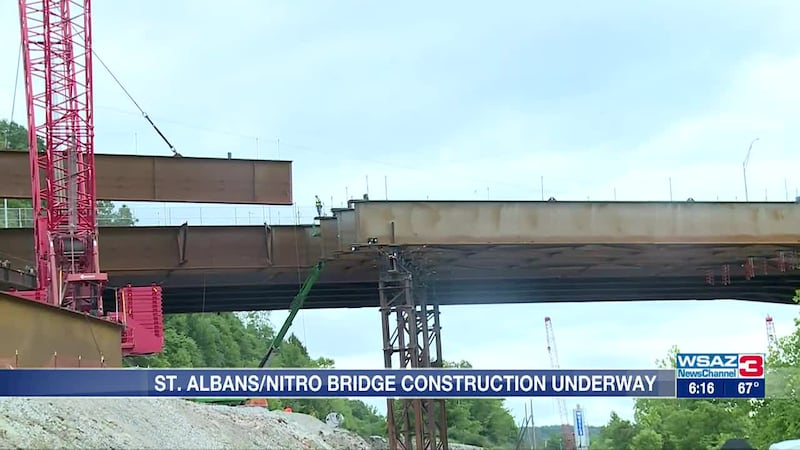 Published: Oct. 3, 2023 at 10:12 PM EDT
NITRO, W.Va. (WSAZ) - Nitro City Council and its Visitors Bureau got an update Tuesday night about the status of the new Nitro/St. Albans Interstate 64 bridge project.
City officials met with West Virginia Division of Highways officials about the project, which is expected to be complete by fall of next year -- weather permitting. They say the safety of drivers and first responders has been a first priority.
Those involved with the project say work, both eastbound and westbound, should take place around the same time. They say the final stage of work from the Nitro exit east toward Cross Lanes will be the final stage of construction.
"At 60,000 people, we saw backups everyday in the area now with both bridges and more traffic," said city of Nitro spokesman Joe Stevens. "It'll be able to be handled. People will be able to flow better. People will want to take some time to get off the exit and spend some time in Nitro or any other towns here in the Kanawha Valley area."
As mentioned, the project's estimated completion date is fall 2024.
For previous coverage:
Nitro-St. Albans Bridge project on Interstate 64 progresses
Copyright 2023 WSAZ. All rights reserved.