Gov. Justice announces return of Big Buck Photo Contest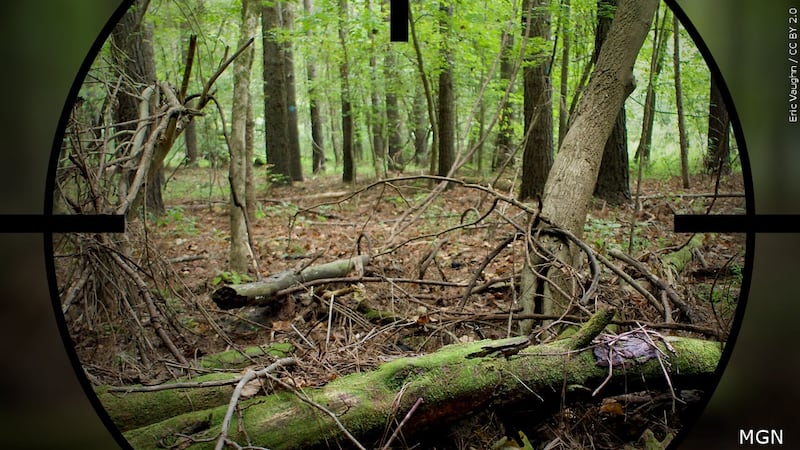 Published: Nov. 16, 2023 at 1:38 PM EST
CHARLESTON, W.Va. (WSAZ) - West Virginia's buck firearms season will start Monday, Nov. 20.
"West Virginia's buck firearms season is a cherished tradition that spans generations and unites us in our love for the outdoors," Gov. Justice said. "I want to encourage every hunter, whether you're a resident or non-resident to get into the woods and enjoy a hunting adventure and experience all of the goodness and beauty of West Virginia."
The two-week buck firearms season will run through Dec. 3. Resident hunters and non-resident hunters who want a chance to harvest an additional buck must purchase a Class RG or Class RRG stamp, respectively, by 11:59 p.m. on Nov. 19. Licenses and stamps can be purchased online at WVhunt.com or at an authorized license retailer.
Gov. Justice also announced on Thursday the return of the Big Buck Photo Contest.
Youth and adult hunters can win prizes such as a lifetime license and a state forest cabin stay.
Gov. Justice invited hunters to submit a photo with a buck they harvest during a 2023 hunting season along with a short account of their hunt for a chance to win prizes.
The contest, which has received more than 2,000 submissions since its inception in 2021, will open on Nov. 21 and photos must be submitted by Dec. 22 for hunters to be eligible for a prize drawing.
CLICK HERE FOR RULES AND ENTRY FORMS
"As a lifelong hunter, I want to invite everyone to participate in the West Virginia Big Buck Photo contest and enjoy our state's incredible deer hunting opportunities," Gov. Justice said. "Whether you come home with a buck or win one of these prizes, I want to encourage you to get in the woods and join the thousands of hunters who have participated in this exciting contest over the last two years and help show the world why West Virginia is one of the best places to hunt."
The Big Buck Photo Contest is open to West Virginia residents and nonresidents and includes a youth division for hunters 17 and younger and an adult division for hunters 18 and older.
Participants must hold a valid 2023 West Virginia hunting license and provide the 13-digit WVDNR-issued game check number for their buck.
Consent for the release and use of submitted photos is implied upon entry.
Keep checking the WSAZ app for the latest information.
Copyright 2023 WSAZ. All rights reserved.