I-64 traffic pattern to be shifted in construction zone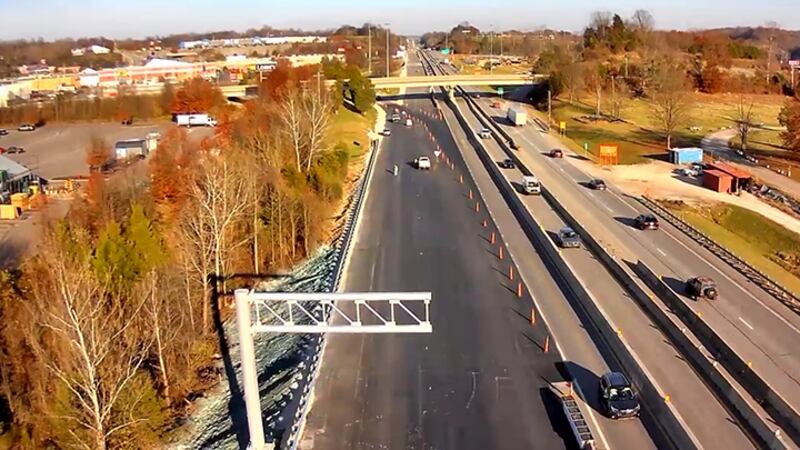 Published: Nov. 16, 2023 at 4:54 PM EST
CABELL COUNTY, W.Va. (WSAZ) - The traffic pattern on the Interstate 64 widening project in the Barboursville area will undergo another change Thursday night as crews prepare for final construction.
According to a release from the West Virginia Department of Transportation, westbound traffic on I-64 will be shifted to "freshly built pavement" between 7 p.m. Thursday and 6 a.m. Friday.
"Drivers should be prepared for flaggers, equipment, and road workers in the area between mile marker 21 and mile marker 18 during the lane shift," WVDOT said in a news release.
The agency said eastbound traffic will be shifted onto new pavement after the Thanksgiving holiday.
The $72 million project, part of Gov. Jim Justice's $2.8 billion Roads to Prosperity program, will eventually expand that stretch of road to eight lanes to ease traffic congestion.
In addition, "a $91 million project funded by Roads to Prosperity is widening I-64 to six lanes from Merritt's Creek to the 29th Street exit," WVDOT states.
Both projects are expected to be complete by late 2024.
Copyright 2023 WSAZ. All rights reserved.