Resources available for those affected by gas outage in Kanawha County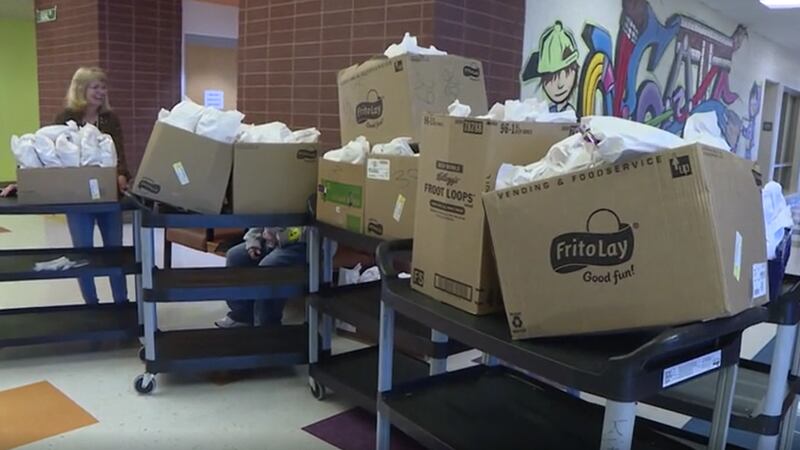 Published: Nov. 17, 2023 at 1:24 PM EST
KANAWHA CO., W.Va. (WSAZ) - The City of Charleston has released a list of resources available for those impacted by the Mountaineer Gas outage on Charleston's West Side.
Meals:
PAAC continues its joint effort with WV Health Right to serve meals. Friday's menu is rotini pasta, salad, garlic bread, cookie, and a drink from 5 p.m. to 7 p.m. at 519 Central Ave.

West Virginia Black Pride Foundation is inviting everyone for free soup and sandwiches at their warming station at 1442 1/2 3rd Avenue.

Capital High School Baseball will be giving out bag meals to any West Side resident on Friday, Nov. 17, from 4:30 p.m. to 5:30 p.m. at Mary C. Snow Elementary School.

Lion of Judah International Ministries is giving away turkey sandwiches, a drink, and chips on Saturday, Nov. 18 from 11 a.m. to 2 p.m. at 513 Patrick Street.

A More Excellent Way Life Center Church will be hosting a food giveaway on Saturday, Nov. 18 at 11a.m. until supplies run out. MORE INFO >>> HERE.
Showers:
Showers available at the North Charleston and MLK Community Centers from 9 a.m. - 9 p.m.

Showers available at Bream Neighborhood Shop from 1 p.m. - 4 p.m. daily.
Comfort kits (toiletries) are available to folks courtesy of the American Red Cross.
Laundry:
Any KCS family needing laundry service due to the utility outage can call and schedule a time to use the laundry facility at South Charleston Middle School. Call (304)-348-1918 to schedule an appointment.

Laundry service available at Bream Neighborhood Shop from 1 p.m. - 4 p.m. daily.
Lodging:
M&R Management's hotels -- the Best Western Charleston and the Quality Inn and Suites, located at 1000 and 1010 Washington St, E are assisting, offering discounted rates to folks who need somewhere to stay.

The rate for 1 night is $89 + tax, 2 nights is $79 + tax, and for 3 or more nights $69 + tax. The hotels accept walk ins and calls. Complementary breakfast, high speed internet and free parking are included. CONTACT (Best Western) - 304.343.4661 CONTACT (Quality Inn): 304.205.0192 option 2.
If you are unable to get out and need food or other assistance / supplies, please call 304.340.3500 or 211 between 8 a.m. and 4 p.m.
The City of Charleston will continue updating their website with the latest resources available. You can see the full list here.
Copyright 2023 WSAZ. All rights reserved.