West Virginia State Police whistleblower accepts plea agreement in domestic case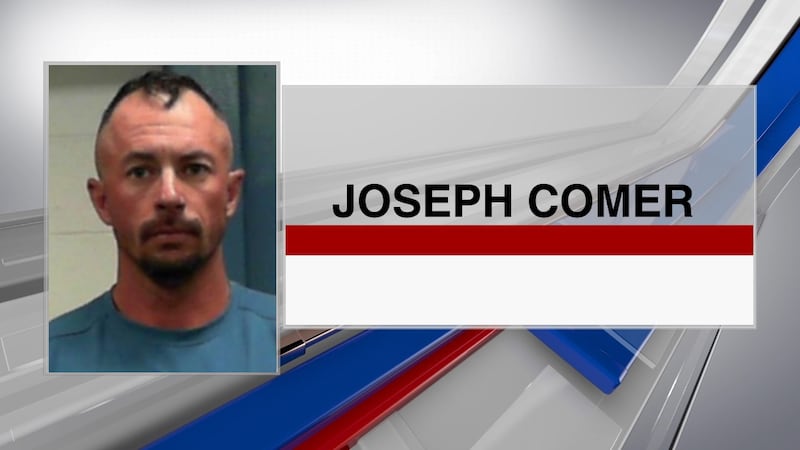 Published: Nov. 17, 2023 at 3:53 PM EST
KANAWHA COUNTY, W.Va. (WSAZ) - A whistleblower whose anonymous letters revealed serious allegations of wrongdoing within the West Virginia State Police has accepted a plea agreement in a domestic case.
According to Ritchie County Prosecutor Samuel Rogers, per terms of the agreement, former State Police Cpl. Joseph Comer, 40, pleaded guilty to violation of a protective order and no contest to misdemeanor domestic battery.
In exchange for the guilty plea, the felony strangulation charge will be dismissed, officials say.
The violation order plea pertains to contact Comer had with the victim while on bond, a violation of the bond agreement.
Per terms of the agreement, Comer will serve one-year deferred adjudication which the prosecutor says includes successful completion of a batterer intervention program.
Upon successful completion of the one-year deferred adjudication, the court will formally accept Comer's plea agreement and sentence him to time served, the prosecutor confirms.
The no contest plea to domestic battery will also be dismissed, upon successful completion of the deferred adjudication.
According to the defense, the plan is to pursue a civil suit against WVSP related to allegations of retaliatory conduct involving the whistleblower letter.
Those letters triggered a broad investigation into alleged wrongdoing by the State Police, allegations that included falsified overtime and a hidden camera in the women's locker room at the State Police Training Academy.
For previous coverage >>> CLICK HERE.
Keep checking the WSAZ app for the latest information.
Copyright 2023 WSAZ. All rights reserved.