Gas service restored for 600 customers; additional crews offering aide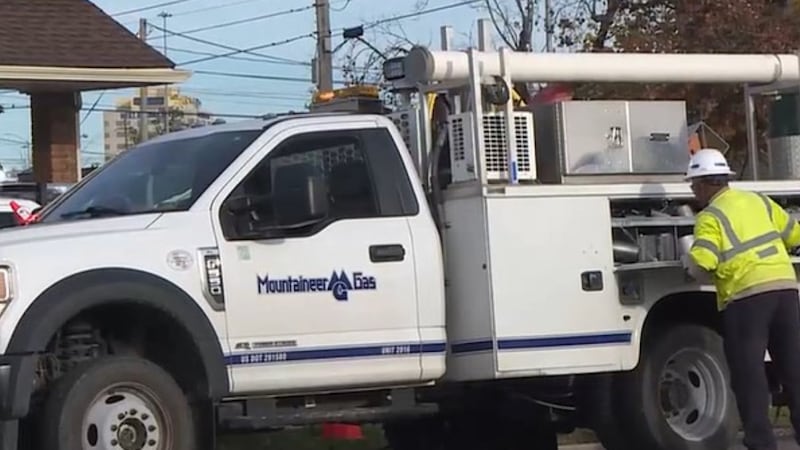 Published: Nov. 18, 2023 at 5:09 PM EST
UPDATE: 11/19/23 11:00 A.M.
CHARLESTON, W.Va. (WSAZ)- The City of Charleston reported that approximately 600 customers have had their gas services restored, as of 10:30 a.m. on Sunday.
Approximately 200 additional customers are ready for inspection and reconnection.
The City of Charleston says Mountaineer Gas Company continues to share safety information- including what to do if you smell natural gas, and making sure carbon monoxide detectors are working.
Anyone needing a smoke alarm can call 304.340.3650 or click HERE.
In addition, the City of Charleston said the American Red Cross will be going door to door on Monday, November 20, to install smoke alarms.
Meals will be served at 519 Central Avenue on Monday, November 20 Tuesday, November 21, and Wednesday, November 22 from 5 p.m. to 7 p.m.
Keep checking the WSAZ app for the latest.
CHARLESTON, W.Va. (WSAZ) - Mountaineer Gas Company announced on Saturday service was restored to 550 Mountaineer Gas customers following a massive outage that led to the declaration of a State of Emergency by West Virginia Gov. Jim Justice.
225 additional customers are ready for inspection and reconnection, according to Mountaineer Gas Company.
Mountaineer Gas has 51 crews working this weekend in Charleston's West Side. The company anticipates the majority of the system to be restored within five to six days, a company spokesperson said.
According to Mayor Amy Shuler Goodwin, the city is coming together to provide meals and warmth to those in the community.
"We have a lot of folks who will working through the weekend – including 51 Mountaineer Gas crews who will be working to restore gas service on Charleston's West Side and the many community groups who have come together to provide meals, blankets, heaters, and other essentials to the folks in our community," said Mayor Amy Shuler Goodwin."If you, or someone you know, needs assistance through the weekend, please call United Way at 304.340.3500 or 211."
Mayor Goodwin also stated that the Charleston Fire Department, the American Red Cross, and Mountaineer Gas are working diligently to provide information regarding the use of space heaters, service restoration, and smoke alarms for members of the community.
United Way of Central West Virginia has fielded over 700 calls, dozens of emails, and over 100 walk-ins since Monday. The team delivered meals yesterday and will again on Monday for any Mary C. Snow students who could not get to school.
Bream Neighborhood SHOP has also been distributing blankets, and heaters and providing folks a place to grab a hot shower and do laundry.
The MLK, Jr, and North Charleston Community Centers are open for people to get showers.
Comfort kits provided by the American Red Cross blankets will also be at the centers.
The American Red Cross Central Appalachia Region continues to work with the Charleston Fire Department to install of free smoke alarms in homes impacted by the gas outage.
Anyone that needs a smoke alarm can call 304.340.3650, or visit HERE.
Carbon monoxide detectors have been provided by Kanawha County. To request a carbon monoxide detector, please contact the United Way of West Virginia at 304.340.3500 or 211.
Mountaineer Gas strongly recommends that customers take the following precautions once their services have been restored:
If you smell natural gas, move immediately into a safe place and call Mountaineer Gas at 1-800-834-2070 and 911.

If you have a carbon monoxide detector and it sounds an alert, do not ignore it. Make sure those devices are properly maintained and have fresh batteries.

If your appliances have been repaired or replaced and you notice they are not operating normally (including unusual flame characteristics), stop using them immediately and call Mountaineer Gas.

If you lose gas service again, do not attempt to restore it on your own. Only MGC employees and contractors are qualified to restore service.

Customers will see credits on their future bills. Some billing cycles have already been processed, so these credits will not be reflected on current bills.

If you have any questions or concerns, please contact Mountaineer Gas.
Copyright 2023 WSAZ. All rights reserved.