Former First Lady Rosalynn Carter passes away at age 96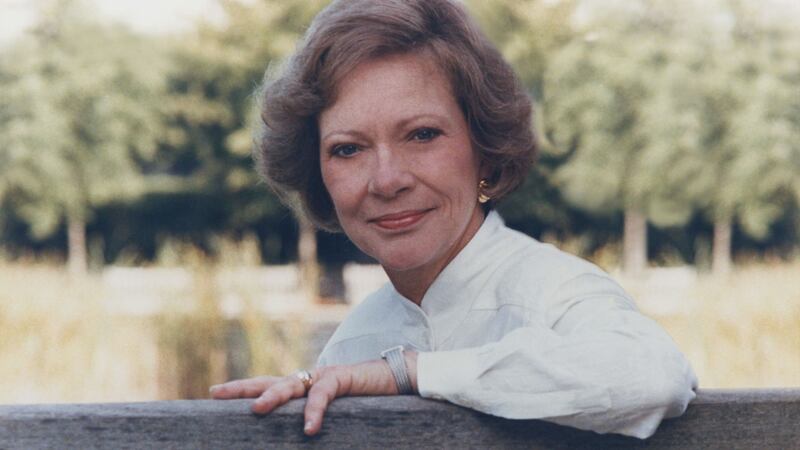 Published: Nov. 19, 2023 at 3:23 PM EST
ATLANTA, GA. (WSAZ) -Former First Lady Rosalynn Carter, a passionate champion of mental health, caregiving, and women's rights, passed away Sunday, Nov. 19, at 2:10 p.m. at her home in Plains, Georgia, at the age of 96, according to the Carter Center.
In a press release, the Carter Center said she died peacefully, with family by her side.
Mrs. Carter was married for 77 years to Jimmy Carter, the 39th president of the United States and the 2002 Nobel Peace Prize recipient, who is now 99 years old.
"Rosalynn was my equal partner in everything I ever accomplished," President Carter said. "She gave me wise guidance and encouragement when I needed it. As long as Rosalynn was in the world, I always knew somebody loved and supported me."
She is survived by her children — Jack, Chip, Jeff, and Amy — and 11 grandchildren and 14 great-grandchildren. A grandson died in 2015.
"Besides being a loving mother and extraordinary First Lady, my mother was a great humanitarian in her own right," said Chip Carter. "Her life of service and compassion was an example for all Americans. She will be sorely missed not only by our family but by the many people who have better mental health care and access to resources for caregiving today."
The schedule of memorial events and funeral ceremonies will be announced on www.rosalynncartertribute.org.
Using the link, people may post or share tributes with the family's official online condolence book and opportunities for memorial gifts.
Copyright 2023 WSAZ. All rights reserved.