Nasty Tuesday ahead for buck hunters
Windy, wet travel Tuesday ahead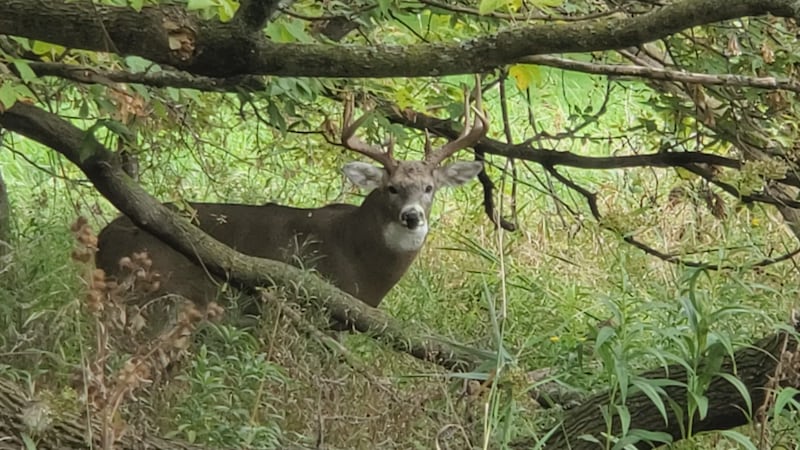 Published: Nov. 20, 2023 at 11:34 PM EST
HUNTINGTON, W.Va. (WSAZ) -The buck season is underway in West Virginia (now a week old in Kentucky) and overall, the weather remained benign on Monday. Now, savvy hunters know how wet conditions help to dampen forest beds and take away the crunch when stalking a trophy 10 pointer. But when the wind blows and it's wet, even a hot seat in a hunting stand can feel uncomfortable.
Overnight it will turn rainy and breezy. Temperatures will slide back into the 40s in time for first light of day.
Tuesday will feature soaking, wind-driven morning rains. Most areas will measure a half to one inch of rain. In addition, winds can gust to 30 miles per hour during the rain with levels reaching as high as 50 miles per hour in mountainous West Virginia. The dual risk of culverts clogged by leaves creating huge puddles and slick roads (where braking on wet leaves can be tricky) should be factored into travel plans. In addition, some power outs will be possible in mountainous WV where winds play havoc with tree branches and power lines.
By afternoon Tuesday, the rains will slacken and the winds will peak midday before ebbing by evening rush hour. Temperatures will hover in the 50s. Tuesday night is the Ashland Winter Wonderland parade and save for a passing sprinkle/passing shower, conditions will be fine with a brisk breeze and temperatures in the 50s for Santa arrival along Winchester Avenue.
Wednesday will turn blustery and chilly under a general overcast with temperatures in the 40s. By Thanksgiving Day, a return to sunshine and seasonal coolness will see lows in the frosted 30s and highs in the comfy 50s for the Commode Bowl in Dunbar.
Black Friday looks rather tame with a partial cloud cover and highs near 50.
But it's a beware in the woods day ahead for hunters as Mother Nature makes for a nasty quest of a trophy buck.
Copyright 2023 WSAZ. All rights reserved.