30 facing charges, over 150 pounds of drugs seized in multi-state investigation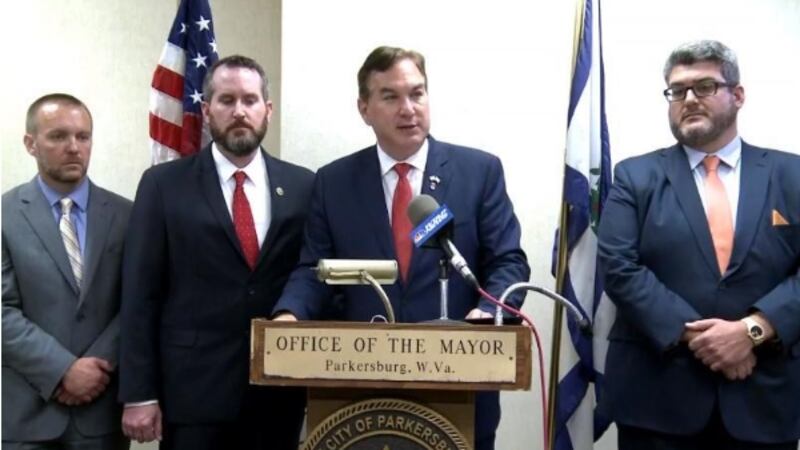 Published: Oct. 11, 2018 at 1:52 PM EDT
Thirty people are facing charges after a multi-state investigation into drug trafficking. Investigators say it is the largest seizure of methamphetamine in West Virginia history.
United States Attorney Mike Stuart announced "PROJECT PARKERSBURG" during a press conference Thursday. Investigators dismantled a drug trafficking organization that spanned several states.
Seventeen people are charged in a federal indictment for conspiracy to distribute methamphetamine.
Twelve people are facing state charges filed by Wood County Prosecuting Attorney Pat Lefebure.
One person is charged with possession with intent to distribute methamphetamine and being a felon in possession of a firearm.
Investigators seized more than 150 pounds of meth, more than four pounds of heroin, more than $84,000 in cash, and several vehicles allegedly used to transport drugs.
Thursday's press conference was the first public announcement about the project. "The takedown today was the result of a long-term investigation led by FBI and PNTF and involved the cooperation of law enforcement authorities in several states," a press release stated. You can read more about the agencies involved at the bottom of this article.
While the project was just made public, investigators have been quietly working on it since December of 2017. That's when members of the Parkersburg Narcotics and Violent Crimes Task Force (PNTF) executed a search warrant at a home in Parkersburg.
Task force members found out about large amounts of meth being shipped from Mexico to West Virginia. Over the next nine months, agents and task force officers worked on what they call an exhausting investigation. Eventually, they linked the drug trafficking organization in Parkersburg to criminal activity in Arizona.
On Sept. 19, 2018, the investigation took officers to Dayton, Ohio. That's where investigators discovered a shipment of more than 150 pounds of methamphetamine. It was offloaded from a truck into a rented storage unit. Officers seized the drugs during a traffic stop.
"Joining United States Attorney Stuart in the announcement were Federal Bureau of Investigation Assistant Special Agent in Charge Nicholas Boshears of the Pittsburgh Field Office, Parkersburg Police Chief Joe Martin, Wood County Prosecuting Attorney Pat Lefebure, West Virginia State Police Captain Jason Davis, Bureau of Criminal Investigations, Wood County Sheriff Steve Stephens, Vienna Police Chief Mike Pifer, representatives of the Parkersburg Narcotics and Violent Crimes Task Force (PNTF) and Major Allen Tackett of the West Virginia National Guard," the press release states. "The West Virginia State Police, the Arizona State Police, and the FBI Field Offices in Tampa, Cincinnati, Detroit and Phoenix provided valuable assistance in this investigation. The FBI Safe Streets Task Force in the Dayton RA, Cincinnati Field Office is deserving of special recognition for their involvement in the seizure of the methamphetamine and arrests of the primary targets of the investigation."