Charleston medics see rise in drug that causes 'superhuman strength'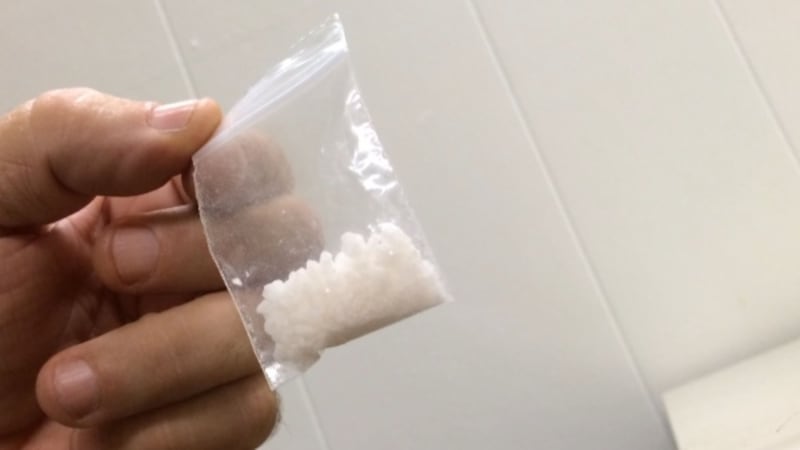 Published: Jan. 11, 2018 at 7:28 PM EST
A dangerous drug is hitting the streets of Charleston in a way first responders have not seen before.
In a WSAZ exclusive, first responders describe how powerful the synthetic drug Flakka is. It took almost a dozen trained first responders to restrain one person high on the drug. That happened last summer on Quarrier Street in downtown Charleston -- an example first responders say adequately represents what usually happens when someone takes the drug.
While a drug like heroin has morphine-like effects and can make you sleepy, Flakka can cause impulsive and even violent behavior or crime.
Veteran paramedic and firefighter Thomas Robinson has likely run thousands of calls for service with the Charleston Fire Department. He explains that some calls, like the one he ran on Quarrier Street, are so bizarre they are difficult to forget.
"He was having uncontrollable behavior, acting erratic and had told us that he'd taken Flakka," Robinson says. "It's kinda like bath salts, ecstasy, cocaine -- all mixed into one."
Robinson says eleven first responders, including police and paramedics, were simultaneously trying to detain one person high on Flakka.
Even with 11 people holding the man down, he was still able to resist until they could sedate him.
"There's no reversal for it. It's a very strong medication," Robinson said. "These folks, they act uncontrollably, hallucinate and usually have some type of superhuman strength."
The drug is infamous for accelerating heart rates, raising blood pressure and body temperature. Paramedics say it is not uncommon for people who have taken Flakka to rip off their clothing, because they are so hot.
Viral videos on the internet show the erratic behavior people can have on the drug. In Charleston, first responders say they have seen people climbing up poles and even swimming the river.
"I've seen some folks that they have the ability to swim all the way across the Kanawha River and back, and then swim part way out again," Robinson said.
Flakka made headlines when it first landed in Florida back in 2015. It hit Lewis County, Kentucky, and Scioto County, Ohio, the same year -- although not as hard.
Robinson says first responders in the Kanawha Valley knew it would likely land in the area eventually, especially when it made its way into Kentucky.
It started making its presence known in 2017. Several firefighters and paramedics within the Charleston Fire Department, as well as two law enforcement agencies in Kanawha County, tell WSAZ they have seen a noticeable increase within the last six months of 2017.
Each call responding to a person on Flakka poses unpredictable dangers for first responders.
"Anyone could get hurt, killed, just depends on what's going on with the situation," Robinson explains.
If you come across someone who you think could be on Flakka, call 911 immediately and do not engage with the person. CFD says everyone responds differently to the drug.
CFD does not believe anyone who has taken Flakka in the Charleston area has died yet, although the drug can be deadly. It can also lead to brain damage.