Police chief says clown sightings are 'major problem'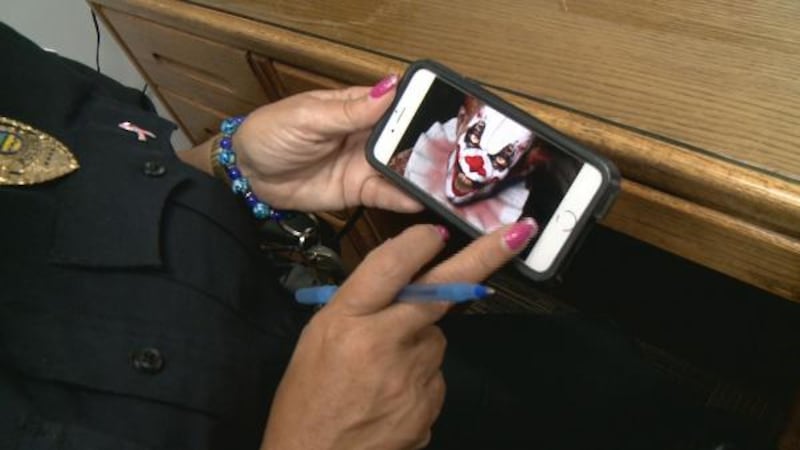 Published: Oct. 23, 2017 at 5:52 PM EDT
Police in Ironton say recent clown sightings are no joke.
Officers say they've been swarmed with sightings all over town with scary clowns just walking down the sidewalk.
One teen was even arrested as he was threatening some children in the area, waving a club around.
Although police say they know it's the season for spooks and scary fun, all the sightings are stretching their resources thin.
"It's crazy," said Chief Pam Wagner. "This year it's turned into a major problem."
She said sightings of scary clowns have been almost daily.
Wagner said while walking on the sidewalk dressed like a clown is legal, trespassing or threatening people in any way is not, whether or not a costume is involved.
She said while most sightings have been innocent, though some seem to relish the reaction they get, one juvenile was arrested and cited for menacing children.
"It takes away from other calls," she said.
She believes the clowns, some teen, some adult, in a variety of costumes, are doing it for the attention.
Meanwhile, Rita Blair's home on Sixth Street is one of the best decorated houses in town.
"Halloween is my favorite holiday," she said.
She's been living in the same spot since 1960 and she keeps adding to her stash of decorations. She saw one of the clowns last week.
"He was walking down the street," she said. "He looked good I thought."
She wasn't frightened and believes, like the chief, they're just doing it for the attention.
But when she showed her a scary clown image online, she said if she saw him walking down an Ironton sidewalk, "he takes my breath away."
So while Blair's witch can stay on the front porch, police hope the scary costumes are put away, if not for good, at least for another week.
"After 33 years in law enforcement, it's hard to be surprised," said Chief Wagner.
Wagner said while there were a couple clown sightings last year, it's nothing like this year.
She adds if you feel threatened, call dispatch. But with a department of just 15 people, the daily sightings can stretch them thin.