False alarms could cost security system owners in Ohio town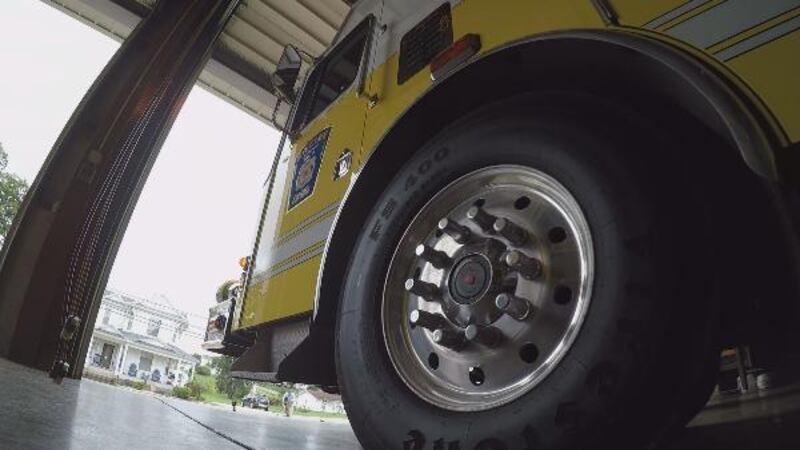 Published: Oct. 11, 2018 at 5:52 PM EDT
Multiple false alarms could cost you in Meigs County.
Firefighters with the Racine Volunteer Department tell us they're getting too many calls from security systems that aren't a real emergency. They hope a new proposed fee will be the incentive to keep it from happening.
Almost 30 years ago, the department would get 75 calls a year. That amounts to just over one a week. But this year, they're at 171 calls with almost three months to go. But Racine Mayor and volunteer firefighter Scott Hill said the population has held steady.
"When they wake you up at 2 in the morning and you get to be at work at 6 in the morning, that causes a little bit of a problem," he said.
Part of the problem comes from a growing load of calls from security systems which are false alarms. Hill estimates there have been 25 so far this year.
A proposal before Racine Village Council would charge homeowners or business owners a fee for each false alarm. The first one each year would be free. But the subsequent calls would cost $50, and beginning with the sixth call it would be a $100 fee. The fees would double between midnight and 6 a.m. and on holidays.
"Main thing is, if this is out there, we may encourage people to get right on it and have the problem solved," Hill said.
He said more people are choosing to pay for security systems.
Hill tells us it's not intended as a moneymaker for the fire fund, but an incentive for system owners.
"Anytime you tone out the fire department, there's safety concerns."
From firefighters hitting the roads late at night, the trucks themselves on the road, plus the expense because of the cost of fuel and wear and tear on very old vehicles -- they all add to the issue
A third and final vote for the Racine council is set for next month.
"We'll be there, but we're going to try to address the problem before it turns into a problem," Hill said.
Hill said several places have been repeat offenders, but the vast majority have happened at the school with more than a dozen false alarms. He said the school system has been working to try to fix their problems.