Fire departments look to drone technology to save lives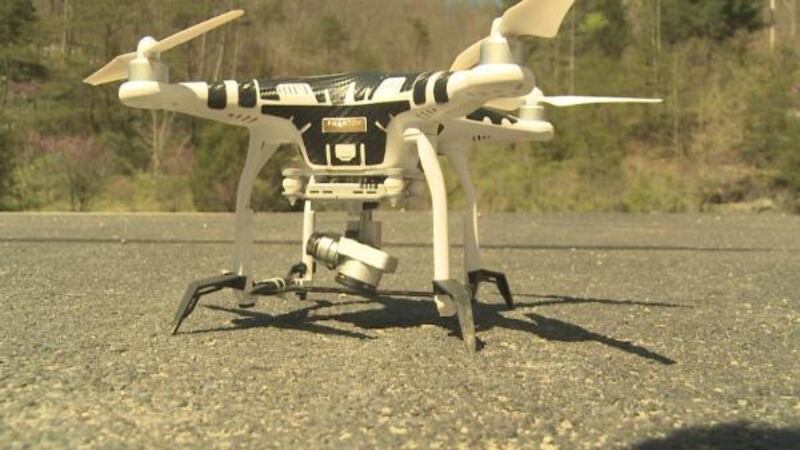 Published: Apr. 9, 2017 at 6:37 PM EDT
PIKE COUNTY, Ky. (WYMT) - On Sunday afternoon, many search and rescue crews learned how drone technology can be used to respond in a crisis situation.
"It can go up and cover a square mile in just a matter of minutes," Steven Childers, owner of Kentucky Drone Services, said. "Versus what it would take a day for a mobile ground crew to be able to search."
Childers said that performing rescue missions in the mountains can be treacherous. Using drone technology gives departments an upper hand.
"Departments can use this as tool," Childers said. "The same way they would use a ladder or an ax. It's a tool and it can only benefit."
Crews took turns practicing life saving techniques. Childers explained that drones create faster response times and allow crews to work more efficiently.
"The benefits of drones within fire departments is time," Childers said. "Within search and rescue, time is of the essence."
Drones can be used to aid in swift water rescues, locating bodies and some drones have thermal technology.
"Drones can be used in any kind of emergency situation," Steve Collier, Pike County Technical Rescue, said.
Many believe this technology is needed in the mountains.
"If we could save one life with this, or just find someone that is hurt, I mean that's what these are about," Ralph Mullins, Chief of Shelby Creek Rescue Squad said.
Mullins said he is hopeful that this technology will protect the community in the future.
Many fire departments were present for this training and are looking into getting drones for their departments.