Local priest reacts to proposed Ohio 'Pastor Protection Act'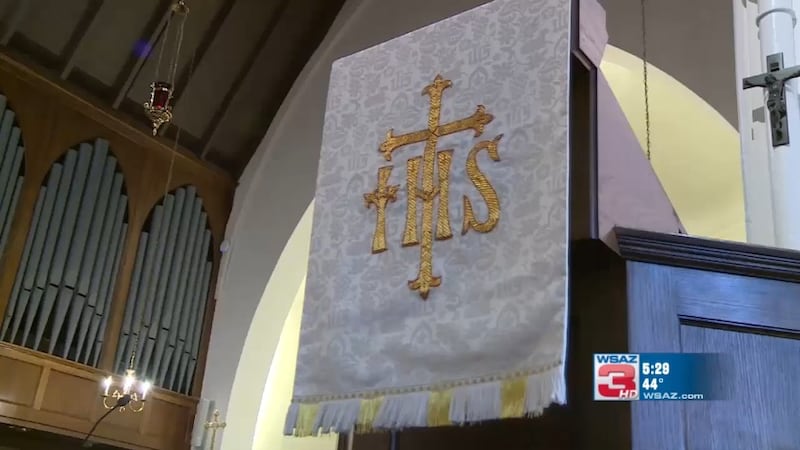 Published: Nov. 29, 2018 at 7:06 PM EST
Ohio House Bill 36 is being considered by the Ohio Senate, after passing the House in June with a vote of 61-29.
The "Pastor Protection Act" would prevent any ordained or licensed religious official from facing any civil or criminal lawsuits if they decline to perform a marriage that goes against their "sincerely held religious beliefs."
But this is something Father Cuff, of All Saints' Episcopal Church, doesn't believe is necessary.
The decision to marry a couple or not is already protected by the federal Religious Freedom Restoration Act.
He's doesn't think many couples would want to get married in a church that isn't willing to perform their marriage in the first place.
"The courthouse is three blocks away," Cuff said.
He believes that the creators of the bill are afraid that lawsuits could happen.
"I'm guessing there has to be some measure of fear behind it," he said.
But says he isn't worried.
"I'm really not afraid of very much," he said.
In the past, he's said no to other marriages for multiple reasons.
"And I didn't think the relationship was one that looked marriage," he said.
Most couples have taken his decision with respect.
"People have been disappointed in me for that, but it's kind of the end of it," Cuff said.
Moving forward, he says this bill won't change how he carries out his religious duties.
"A very high faith value for this community is welcome and inclusion," he said.
The bill would also put into law that a religious society would not be required to allow a marriage that goes against its religious beliefs to be held on its property.
This bill has been in the works since same-sex marriage became legal in Ohio in 2015.