Neighbors worry about dangers of Route 2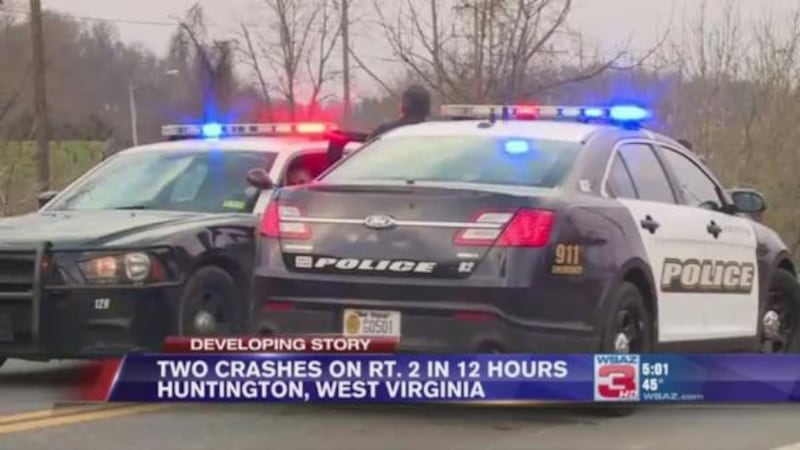 Published: Feb. 15, 2017 at 5:40 PM EST
CABELL COUNTY, W.Va. (WSAZ) -- Two crashes, one fatal, occurred on state Route 2 in Cabell County in 12 hours.
Neighbors and troopers say the stretch of road is dangerous for drivers.
"When people get on Route 2, they think it's the Autobahn," West Virginia State Police Trooper Will Hash told WSAZ. "You have a long straight stretch for the most part, it's not as curvy, and there's a long straight stretch and people think they can just try to test their limits."
"It's a dangerous stretch Route 2, it's always been that way," neighbor Mark Shaver said. "It is what you make out of it. You've got to slow down a little and drive defensively through here."
Shaver has lived along Route 2 for more than 20 years. He says he typically witnesses an accident a month. In fact, he and his wife have both been in crashes.
"My wife got hit just turning in down here at our house," Shaver said. "She was just stopped, blinker on, turning in and a guy just kept going."
The speed limit varies depending on the stretch of Route 2. But neighbors say they often see people speeding, and troopers say it's hard to combat.
"When we have wrecks on Route 2, they're not fender-benders. They're not anything like that," Hash said. "The wrecks we have up here on Route 2 are significant. We can patrol it all day long and it's what we don't see after we're gone."
Neighbors wish something more could be done to the roadway.
"I wish it could be widened," Shaver said. "A nice place to pull off, there needs to be a little more room on each side, I think."
Neighbors also recommend a guardrail and a median for the narrow road.