UPDATE: Charleston man identified as victim of fatal crash in Mason County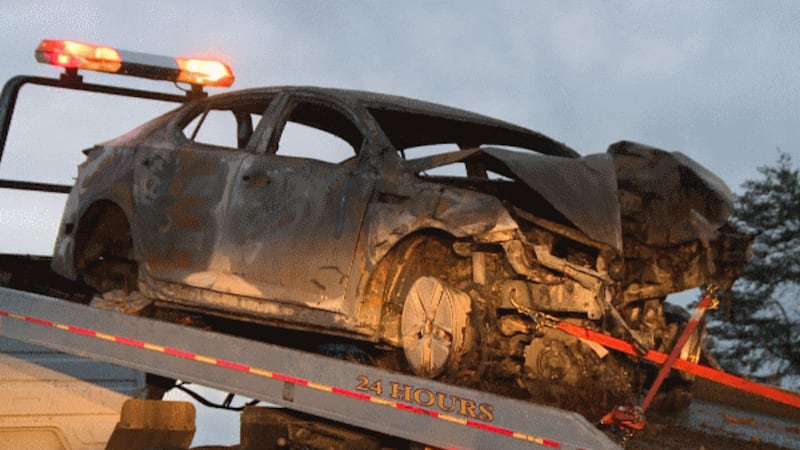 Published: Nov. 23, 2016 at 4:12 PM EST
UPDATE 11/23/16 @ 8:40 p.m.
MASON COUNTY, W.Va. (WSAZ) -- A Charleston man is identified as the victim of a fatal crash Wednesday afternoon in the Leon area of Mason County, the Mason County Sheriff's Office reports.
Jacob Matthew Hill, 29, was pronounced dead at the scene.
Deputies say Hill crashed into a tree as he was driving on Cain Ridge Road, just off of Tribble Road. It happened about 2:35 p.m. Wednesday.
Bystanders who heard the crash pulled Hill from the burning vehicle and extinguished the fire.
"Sounded like a cannon going off," witness Brent Matheny said. "No brakes, no squealing of the tires, just direct hit to the tree and it was very loud."
Matheny says he wishes he would have had the opportunity to do more to help.
"I've been trained in CPR," Matheny said. "You're never ready to use that knowledge, but you're glad you have it and we thought I was gonna have to today. And it's a shame that we weren't able to revive the gentleman, but we were glad we were able to get him away from the burning car."
ORIGINAL STORY 11/23/16 @ 4:12 p.m.
MASON COUNTY, W.Va. (WSAZ) -- A person has died after a car crashed into a tree Wednesday afternoon.
Mason County dispatchers tell WSAZ the accident happened around 2:30 p.m. Wednesday on Cane Ridge Road. That's off of Tribble Road in the Leon area.
According to dispatchers, the car caught fire after colliding with the tree.
The crash is being investigated by the Mason County Sheriff's Department.
Keep checking WSAZ Mobile and WSAZ.com for the latest information.