UPDATE: Loved ones mourn death of St. Albans man with 'infectious' smile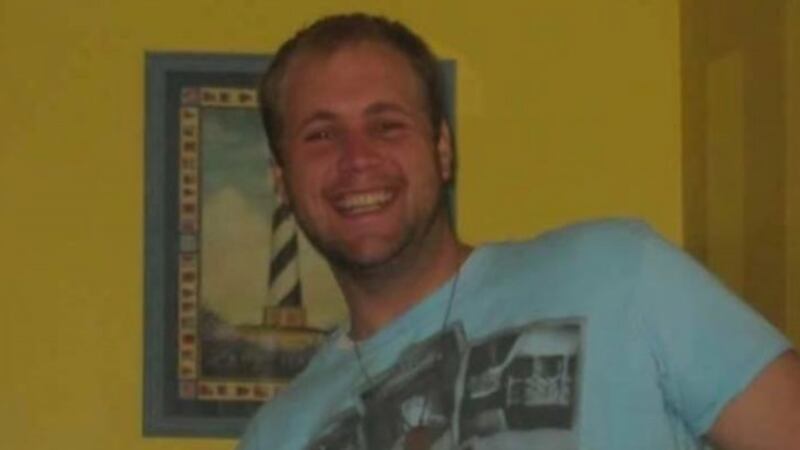 Published: Apr. 24, 2018 at 12:56 PM EDT
UPDATE 4/25/18 @ 5:48 p.m.
Family and friends are mourning the loss of Alexsander Lawson, 29, who was killed Tuesday in a chain-reaction crash on I-64 in Hurricane.
Investigators said a pickup truck rear-ended a car, which caused that car to crash into another car in front of it. Lawson was a passenger in that middle car.
Lawson first met Cathi Ryder when he worked next door at a cell phone retailer in St. Albans and would come to the gaming parlor for a cold drink on his break.
"He always brightened this place up every time he walked in the door," Ryder said. "Always a smile on his face. Always pleasant. Always cracking jokes with everybody. You could be having the worst day in the world and Alex would walk in and have you laughing till you didn't even worry about that worst day anymore."
She saw the news of the fatal wreck Tuesday evening.
Hurricane police say a pickup rear-ended the car Lawson was riding in right before the construction zone, pushing Lawson's car into a third vehicle. She recognized the car, but couldn't quite place it until Lawson's sister reached out and told her the news.
"Devastating," Ryder said. "Hard to believe he's gone."
Lawson's family tells us he moved up to West Virginia from Florida about three years ago. He loved his family including two sisters, two nieces and a nephew. He even moved back to Florida for a time to help take care of his sick grandmother.
But he always came back north.
"He loved West Virginia," said Ryder. "He would always go back and visit his family, but West Virginia was where he wanted to be."
About six months ago, Ryder said he moved into the upstairs apartment above the cell phone store, which is why she saw him around 11 a.m.
Two hours later, he was dead.
Ryder waved at him as he left, never guessing that would be the last time.
Now, she misses the smile that would light up the room.
"I'd tell him, I love him. I miss him and I'll see him again one day."
Lawson's family was just too upset to talk to us Wednesday, but they shared photos.
They tell us his roommate was driving the car. His name is Donovan Short. But most knew by his middle name Tyler. He's in critical condition and on life support.
Hurricane police said two elderly people in the third vehicle had only minor injuries. The man driving the pickup wasn't injured.
Hurricane police are still investigating the crash. No citations have been issued yet.
UPDATE 4/25/18 @ 1:07 p.m.
Police have released new information about a crash on I-64 in Hurricane Tuesday.
The Hurricane Police chief says three cars and five people were involved in the accident.
Alexsander Lawson, 29, of St. Albans, died in the crash, police say. He was a passenger in a car driven by his roommate Donovan Tyler Short who is in critical condition, according to police.
Police say both men were in a car rear-ended by a truck
Officers explained that it was a chain-reaction crash. The driver of a truck rear-ended a car. That car then rear-ended the car in front of it.
The driver of the first car that was hit was slowing down for construction, according to police. The driver of the truck reportedly didn't notice the slowdown and crashed into the other car.
Investigators are still working to figure out how fast the truck was going.
The truck driver did not have serious injuries and was not taken to the hospital.
In the second car that was hit, an elderly couple had minor injuries.
No citations have been issued at this time.
One person is dead and others are injured after a crash on I-64 in Hurricane.
The Hurricane Police chief confirmed the crash injuries and says three vehicles are involved.
It happened about 12:45 p.m. Tuesday.
Both westbound lanes were initially closed, but one lane reopened about an hour later.
The crash happened in the area of mile-marker 34, which is near the Hurricane exit.
The Hurricane Fire Department, Teays Valley Fire Department, Putnam EMS and Putnam County Sheriff's Department are on scene.
Keep checking WSAZ Mobile and WSAZ.com for the latest information.