Overdose spike in Cabell County increases wait times for other patients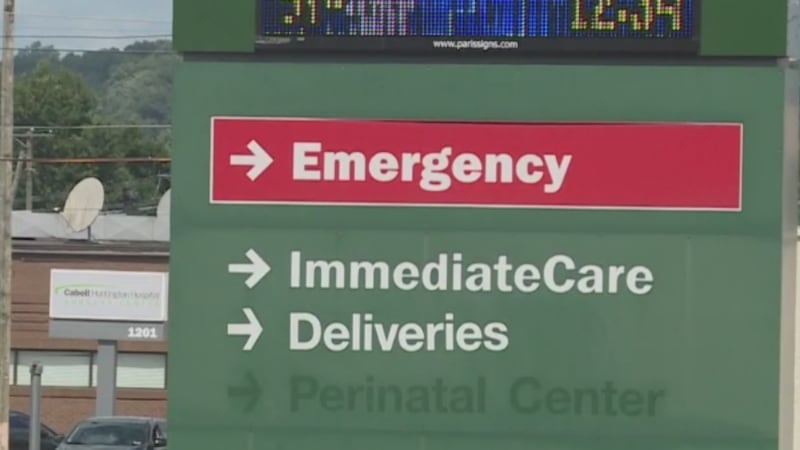 Published: Aug. 16, 2016 at 7:42 PM EDT
CABELL COUNTY, W.Va. (WSAZ) -- An overdose spike in Cabell County Monday is raising questions about the impacts it made on response to other patients.
Cabell County EMS and law enforcement responded to 26 heroin overdoses in a time span of about five hours, but a majority of them happened over four hours.
To put that into perspective, there were 39 overdose patients transported in Cabell County during the entire month of August in 2015.
"When you have that many overdoses like yesterday in such a short period of time, it taxes your resources," Cabell County EMS Supervisor Chad Ward said. "We were fortunate we did not lose anybody yesterday."
There were no deaths, but many of the patients needed several doses of Narcan, the overdose-reversing drug, to be resuscitated.
"It's getting harder and harder to bring these overdoses back to consciousness," Ward said. "It just keeps getting worse."
Not only did it take paramedics longer to treat the patients, but when the ambulances are busy, Ward says they have to set up a triage system. Paramedics respond to the more severe calls first to help the sickest people.
"It just seemed like every time we moved a truck to cover locations....they get a call for an overdose," Ward said. "We send trucks to what we think are the worst calls first. So if you fell down and you got a little bit of leg pain you may wait a long time because this person over here's in cardiac arrest."
Hospital waiting rooms were also overwhelmed.
"You basically divide and conquer," Dr. Clay Young at Cabell Huntington Hospital said. "We have at least two doctors on at all times and we have staff enough that we can take care of, prioritize and triage the sickest patients to be seen first. Somebody that has a less emergent problem is going to be stuck waiting, but a heart attack or a stroke is going to get priority one treatment."
Young says the hospital treated eight of the 26 overdose patients plus unrelated overdose patients earlier that day. He says it was insanely busy Monday.
"Yes, I have concerns for resources," Young said. "Physically, enough people to start an IV and give that person the narcan that they need as well as sometimes they need air assistance. Just having enough hands to take care of it at times can be overwhelming."
Young said he understands that what happened Monday overwhelmed the hospital and increased wait times, but he says they also follow a triage protocol.
"I can understand somebody being upset at having to wait, nobody likes to wait," Young said. "We triage the sickest first so if you're not breathing from an overdose, then you're going to get priority treatment."
Paul Lageman, Director of Emergency and Trauma Services at St. Mary's Medical Center, said in that four hour time span, the emergency room treated 12 overdose patients. There were also unrelated overdose patients earlier in the day.
"The frustration that comes with length of stay is certainly a reality," Lageman said. "The goal is to make sure every patient, their needs are met and in as timely fashion as we can...and we met that very well yesterday in my opinion."
Lageman says they too follow a triage protocol and do not judge the overdose patients and delay their treatment because of the drugs.
"We don't judge, neither do we share that confidential information," Lageman said.
Ward says first responders are getting more frustrated to treat the same patients for overdoses.
"We explain to you that you were near death and that doesn't seem to matter," Ward said. "It's almost like 911 or the fact that you can get Narcan over the counter and things like that -- the police department carries it now, the fire department carries it -- it's like their safety net."