Patriot Flag on display outside West Virginia Capitol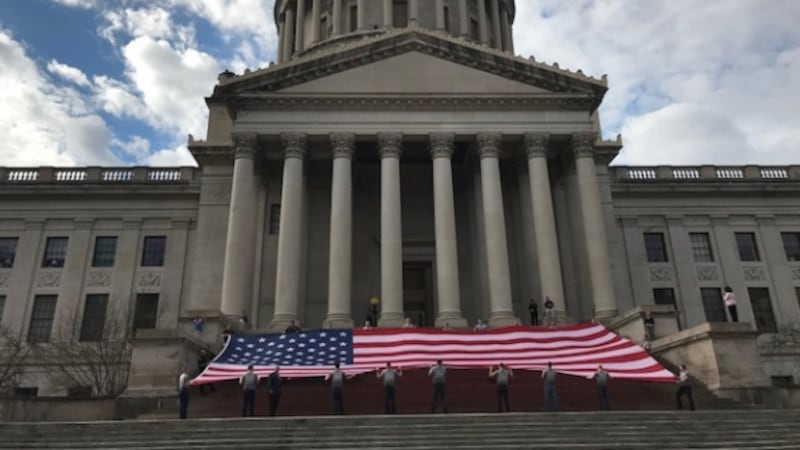 Published: Feb. 21, 2018 at 11:47 AM EST
A special flag is making a temporary stop in West Virginia.
On Wednesday, the Patriot Flag was on display at the West Virginia Capitol.
West Virginia is the 20th State Capitol that the flag has visited since the journey started in September 2016, the 15th anniversary of 9/11.
The flag is on a journey across America to honor the first responders and those who lost their life in the tragedy on September 11, 2001.
Charleston Fire Fighters were on hand Wednesday to help display the flag.
The next stop for the flag will be Frankfort, Kentucky.