Soda, sweet tea, sports drink tax proposed to help close W.Va. deficit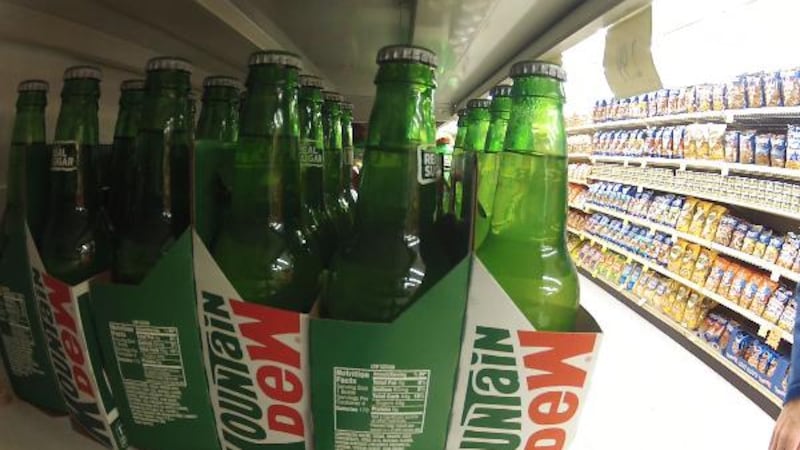 Published: Feb. 16, 2017 at 6:10 PM EST
HUNTINGTON, W.Va. (WSAZ) -- Your pack of Coke or Pepsi, sweet tea or Gatorade might just double in cost if some health advocates get their way. But a tax on sugary drinks could be an important measure to close West Virginia's $500 million budget gap and eliminate the need for some other taxes or cuts.
Some believe it's no big deal. Others believe it would make their favorite drinks unaffordable.
Among LeAnn Burley's groceries Thursday sits a 24-pack of pop.
A case of Mountain Dew is for her daughter. But she drinks Pepsi and sweet tea occasionally herself.
If health advocates get their way, those could go up to the tune of 2 cents per ounce of sugary drink.
That's no problem for her.
"Smokers are penalized, so might as well penalize people that like the sweets," Burley said.
But Michele Johnson disagrees.
"They got to stop taxing at some point," she said.
Just over a year ago, Johnson was stocking up her cart because of a big sale. Even drinking six cans a day, with other lifestyle changes, she's lost 80 pounds.
But Thursday, she's walking out empty-handed.
"That's what I'm doing now, looking at ads, trying to find sales on pop because I can't afford to pay regular prices," Johnson said.
Two pennies an ounce may not sound like a lot but it quickly adds up. Just a 12-ounce can will cost an extra quarter. A two-liter bottle would cost $1.35. For a 12-pack of cans, it would cost an extra $3.
"Once you say it like that, it sounds horrible," said LaVale Howard.
Johnson said it would make it unaffordable for her.
But those types of decisions part of the reasoning behind a new proposal by the American Heart Association.
The AHA conducted a survey of 600 West Virginia voters last month which showed 53 percent approval of a sugary drink tax to help improve public health. While 60 percent said they would support it to help with the state's budget shortfall and 64 percent would support it over cutting state services. Even more voters, 67 percent, approved it instead of a 3 percent grocery tax.
AHA Government Relations Director Christine Compton said a 2-cent tax is a win-win, raising $128 million in revenue annually for the state and saving at least $16 million a year in health care costs.
She said it's a less regressive tax than other options.
"When you're looking at raising the consumer sales tax, that's something that everyone will pay, where this is really a choice," she said. "You can either consume the product or you don't have to consume the product."
She said it's all about making West Virginia residents a healthier population, taking them from many of the nation's 'worst lists,' like the 13.7 percent prevalence of cardiovascular disease to some of the nation's bests.
The West Virginia Beverage Association opposes the idea.
Legal counsel Will Swann said the proposal will hurt small businesses and put another tax on a substance that is already taxed through excise taxes. Plus, residents who live near another state, like Ohio or Kentucky, will be able to just cross the border to stock up.
"No one grocery cart item makes someone obese," Swann said. "Obesity is a combination of genetics, diet and lifestyle."
Consumers are divided.
"If it helps the state and gets rid of the debt, I say go for it," said Beth Pilcher.
"That's an extra $3 every two days," said Johnson. "That's not fair."
This proposal wouldn't affect diet drinks.
According to the American Heart Association, the average person from West Virginia has about 500 12-ounce servings of sugary drinks a year and a tax would cut that by almost 200 servings.
It also says this could result in 34,300 fewer cases of obesity. Currently 68.8 percent of West Virginia adults are either overweight or obese.