WSAZ Poll: Manchin widens lead over Morrisey in West Virginia senate race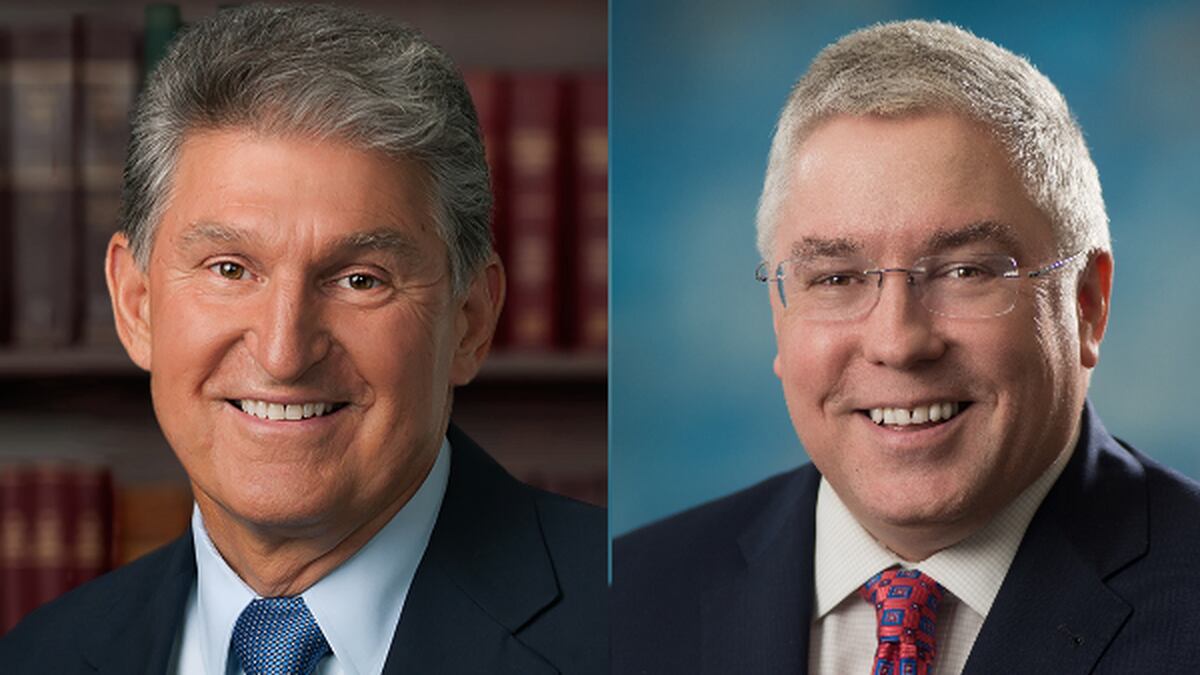 Published: Oct. 22, 2018 at 12:03 PM EDT
A new WSAZ-Gray Television poll shows incumbent Democrat Joe Manchin has widened his lead among likely voters over Republican Patrick Morrisey in West Virginia's U.S. Senate race.
indicates that Manchin leads Morrisey by 16 percentage points, 52-36. That's double the margin of a WSAZ poll released on Oct. 1. The previous poll showed Manchin leading 46-38.
James Henson, a principal with Strategic Research Associates, LLC -- the company conducted the poll -- said the big reason for the jump in the last couple weeks is Manchin's vote to confirm Brett Kavanaugh.
"I think what we're seeing follows from his decision to vote to confirm Kavanaugh," said Henson.
Another ominous sign for the Morrisey campaign is that 77 percent of respondents said their feelings about the race were very strong or strong, and that they were unlikely to change their minds. The remaining 23 percent described their choice as somewhat strong or not too strong.
"While some voters may change their minds in the final weeks of the campaign, Manchin has crossed the 50 percent threshold and appears to be closing the door on his Republican challenger with less than three weeks to go before Election Day," said Henson.
The poll showed that 45 percent of respondents had an unfavorable view of Morrisey compared to 33 percent who had a favorable opinion of him. By contrast, Manchin had a 49 percent favorable rating compared to 30 percent who viewed him unfavorably.
"You have to work extra hard to reverse those things., and frankly, you run out of time as Election Day gets closer and that seems to be the position that he's [Morrisey's] in," said Henson.
Manchin's support does not appear to have coattails, however. In a generic congressional race, 44 percent of likely voters in the WSAZ poll said they preferred a Republican candidate while 36 percent preferred a Democrat.
"Sen. Manchin is clearly something of a brand unto himself as you look at the underlying numbers and what the other partisan numbers look like," said Henson.
But the race is certainly not over. Eight percent of voters still haven't made up their mind, though that's down from 13 percent on Oct. 1. While 10 percent of Manchin supporters said they'll probably change their mind at some point, just 4 percent of Morrisey's supporters said the same thing.
"It's both poor form and poor ethics to declare these things over before they're over, but I think certainly he's got a big hill to climb."
The poll was conducted by Strategic Research Associates, LLC, based in Austin, Texas. A total of 650 likely voters were surveyed between October 12-19, 2018. Determination of the likely voter sample was based on past vote history. The margin of error for the complete sample is +/- 3.84 percentage points.
Gray Television is the parent company of WSAZ.